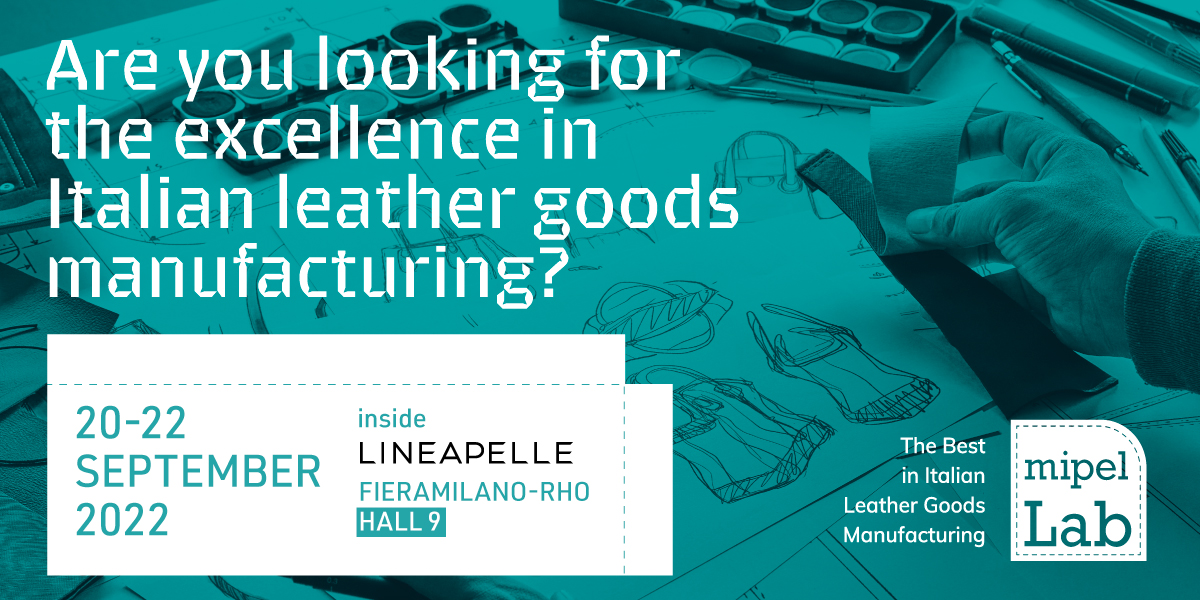 Discover the meeting point between supply and demand for Italian leather goods production: luxury brands, designers, private labels can now rely on a single place to search for Italian leather goods manufacturers that best meet their needs. The latter, in turn, can now count on a simple and effective tool for presenting themselves on the market and highlighting their production skills.
An exclusive club to which only verified and validated Italian producers of excellence will be admitted and to which anyone who needs to produce high quality Italian leather goods will have access.
Mipel Lab has two souls:
A physical one: an exhibition event realized in partnership with Lineapelle launched last September at Fiera Milano-Rho and is preparing to open its doors for the second edition, FROM 20 TO 22 SEPTEMBER 2022 IN HALL 9.

MIPEL Lab also made its debut in New York inside Lineapelle ON 13 AND 14 JULY AT MANHATTAN'S METROPOLITAN PAVILION.
A digital one: an advanced matchmaking platform, "all year long", developed by Assopellettieri with the support of the software house DS GROUP.

MIPEL Lab AT LINEAPELLE, IN HALL 9!
MIPEL Lab is the exhibition born from the collaboration between Assopellettieri and Lineapelle dedicated to leather goods sourcing, conceived to bring together brands from all over the world with the top Italian manufacturers.
After the big success of the previous editions (September 2021 and February 2022) at FieraMilano-Rho MIPEL Lab will repeat the format from 20 to 22 September 2022 in conjunction and inside LINEAPELLE in Hall 9.
At MIPEL Lab you will find only Italian leather goods manufacturers whose production companies can be considered an excellence in the sector. The new exhibition represents an incredible opportunity for visibility and networking thanks also to the precious collaboration with Lineapelle.
MIPEL Lab #goesglobal and flies to NEW YORK!
MIPEL Lab got bigger flying to the Metropolitan Pavilion in New York to present the exclusive format to the US market in conjunction and inside Lineapelle New York on 13 and 14 July 2022.
An institutional and exhibition area that allowed the initiative to gain international visibility and increase business opportunities for the excellence of Italian leather goods production.

VISIT MIPEL LAB!
Are you a brand, a designer, a private label looking for Italian companies of excellence to produce your collections? Do you need scouting, a direct comparison with the best Italian producers? Finally you have a single place to find the best of Italian leather goods production. Come and visit MIPEL Lab inside LINEAPELLE for free!
To request your entrance pass
CLICK HERE!
ARE YOU CURIOUS AND WOULD LIKE TO DISCOVER MORE?
VISIT MIPEL Lab OFFICIAL WEBSITE