PITTI UOMO 96: HIGHLIGHTS
---
This year the winners of the Tokyo Fashion Award came over to Pitti Uomo, in Florence. One of them is Nobuyuki Matsui, who presented his personal vision and interpretation of traditional "Tabi". Tabi were born in Japan in the fifteenth century: they are standard-sized cotton socks people put on while wearing traditional flip-flops. The socks tint used to mirror the social class individuals belonged to, or, as well, a special occasion on which people would wear them. Even early samurais used to wear gold or purple-coloured Tabi socks while fighting: for such purpose, they inserted some iron wires into the cotton weft. During the twentieth century, they turned Tabi into training shoes, which were extremely durable and resilient, by adding rubber. They had a new name as well: "Jika-tabi", which means "Tabi touching ground", allegedly created by Shōjirō Ishibashi, the founder of Bridgestone. Shigeki Tanaka ("atomic boy"), who survived the obliteration of Hiroshima, in 1945, won the Boston marathon while wearing such shoes, produced by Onitsuka, a manufacturing company, whose name will be Asics thereafter. Not to mention its becoming the most iconic boot, which Martin Margiela has been presenting since his first fashion show, in 1988, until the present day. For example, in the picture below you can see a leather sample, presented by Nobuyuki Matsui, with its peculiar seams.
Sneakers by Banu Store, a Chinese brand, remarkably drew attention owing to their mix, and a very innovative upper shoe 3D printing, in some models, also aroused curiosity. One type of shoe even seemed to be a decorative item, as it could almost pass for china. Likewise, super-glossy soles proved astonishing as well, thanks to very intense shades, but watery and fluorescent too.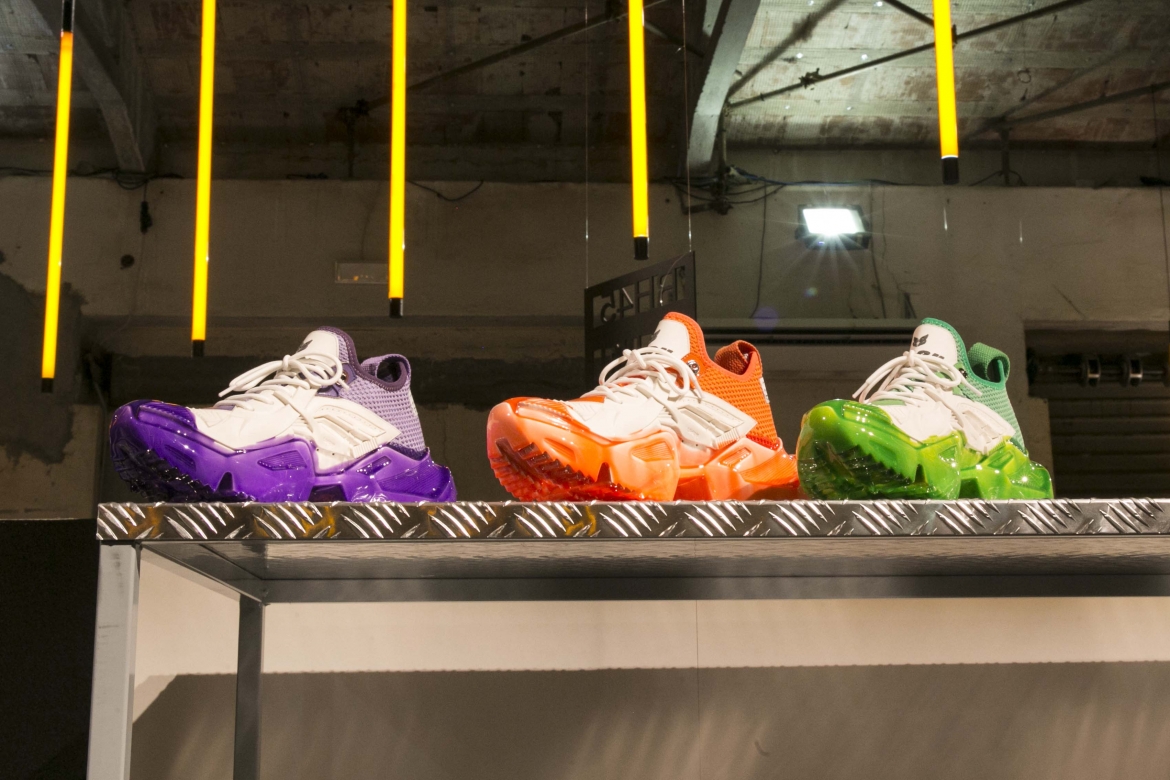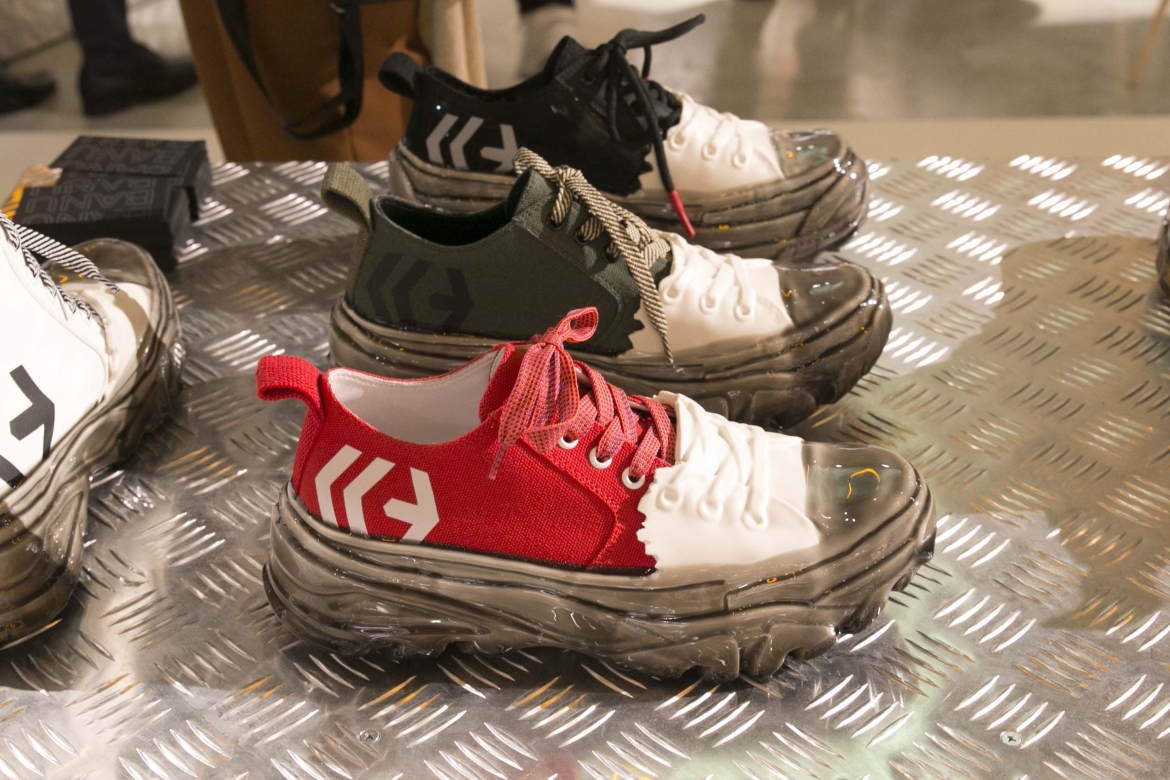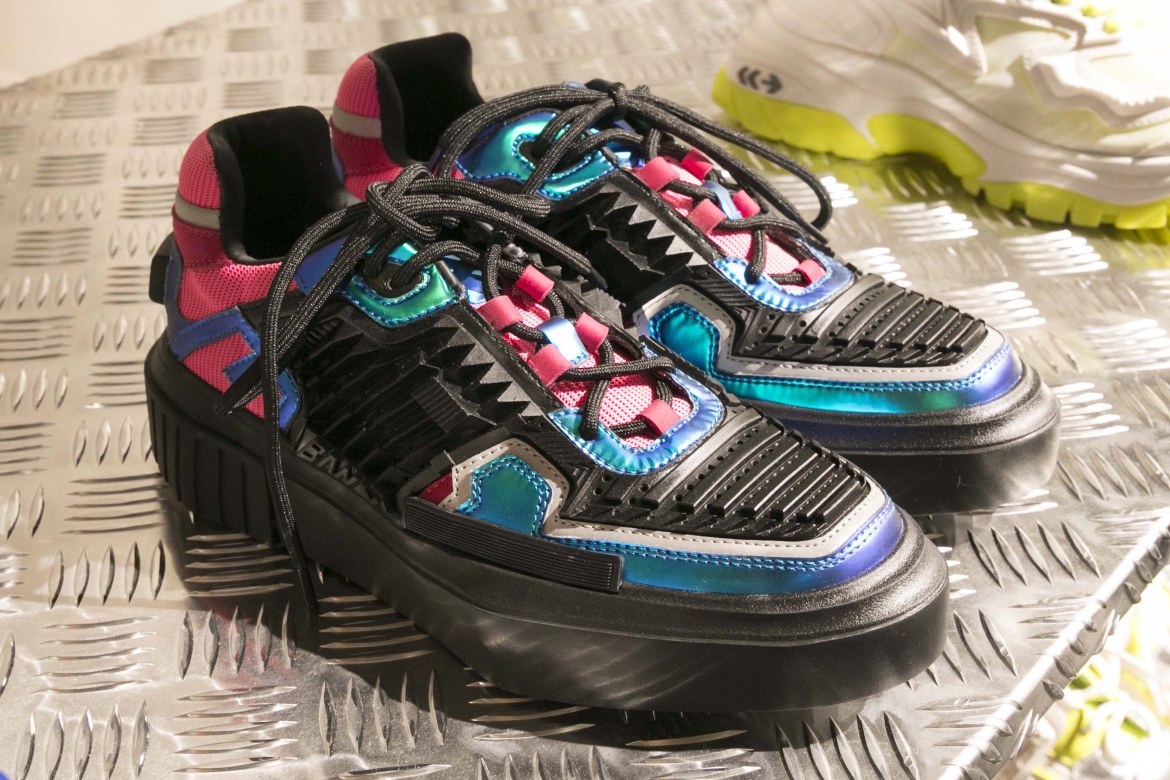 Flower Mountain, a Japanese brand, is fond of trekking and music scenarios. They presented some cut out leather sneakers: indeed a rather curious and furry sample. Such choice confirms leather versatility, while aiming to implement new processing options and develop new creative interpretations.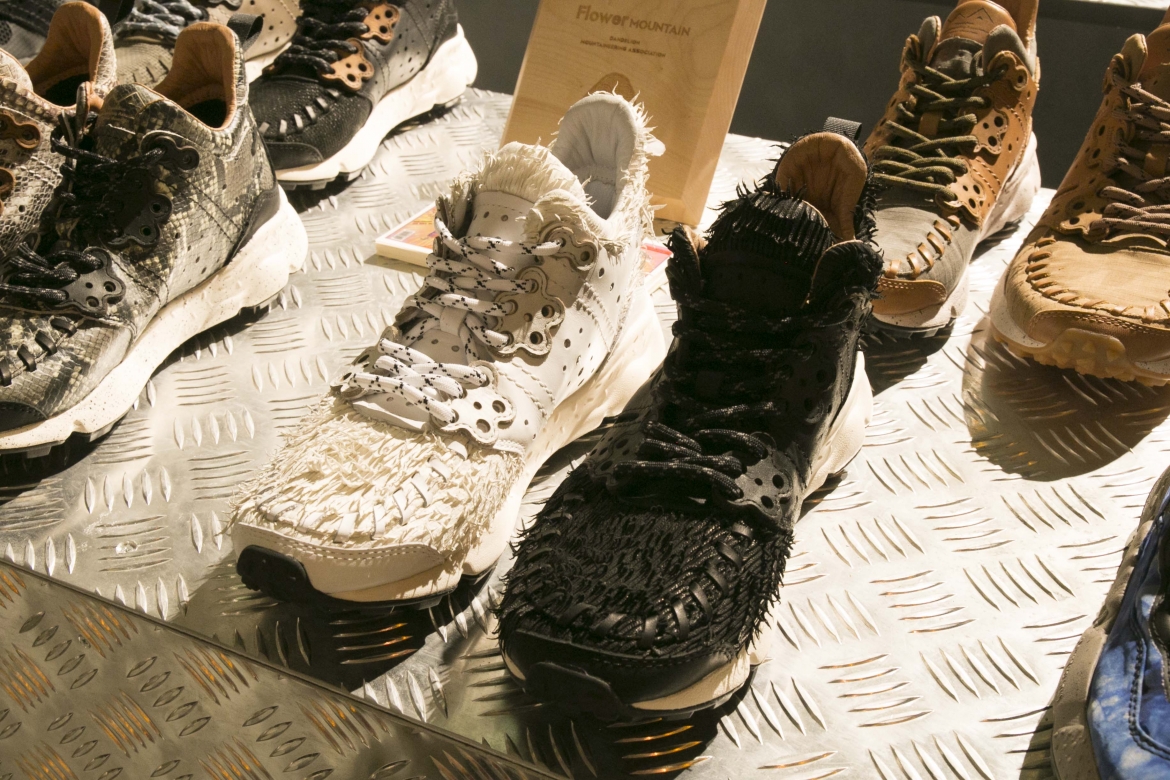 Talking about innovation and technology, at Pitti Uomo, they showed a backpack made of a technological, extremely light fabric, namely Sunrise, heat-sealed in all its components and equipped with a solar panel. The British army, in Africa, first made use of Sunrise material (wool and bio-nylon), developed by Sease brand. It reflects sunrays: such is its peculiar feature. Thereafter, dressmakers started using it by adding biological nylon, which is a perfect material, in terms of durability, matched with wool.
They also used Sunrise, combined with tobacco colour leather, for Sebago's dockside.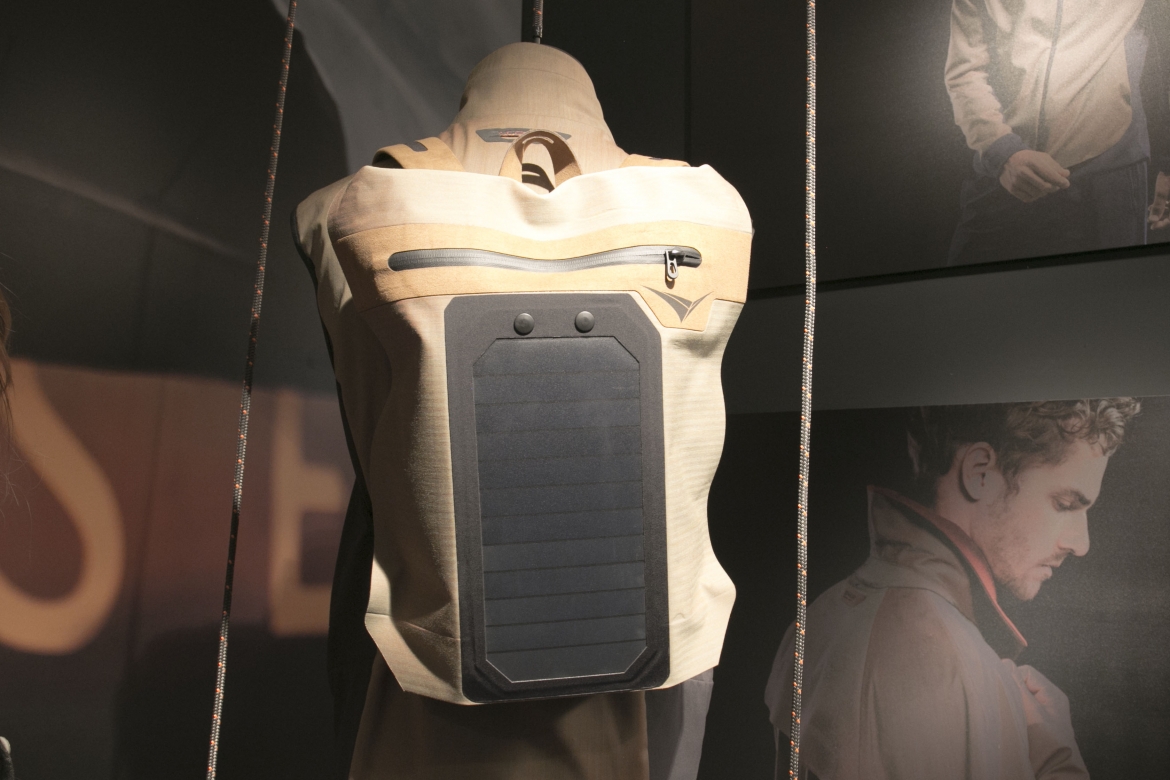 Karl Lagerfeld brand paid tribute to his founder memory by presenting the new spring-summer 2020 collection. On top of that, they promoted a live performance by Endless, a Londoner street artist. He created an art installation showing an etched picture of the fashion designer, 5x9 metres, placed in the centre of the hall. They reproduced the portrait on a few limited edition t-shirts, advertised and sold during the event.
Yet, the stand wall was most amazing, truly, as they upholstered it with a number of little Karl Lagerfeld Leather Toys.
Leather did play a relevant role in most of the collection items and accessories. They created a meaningful and commemorative black leather biker jacket, showing Karl Lagerfeld portrayal, hand-sketched on white leather.