PITTI UOMO 94: HIGHLIGHTS
---
Funny covers made of laser-cut leather pieces, created by Eevye.
Eevye is our Laser Marking (Bergamo) exhibitor: they will participate in the next edition, on the agenda in September.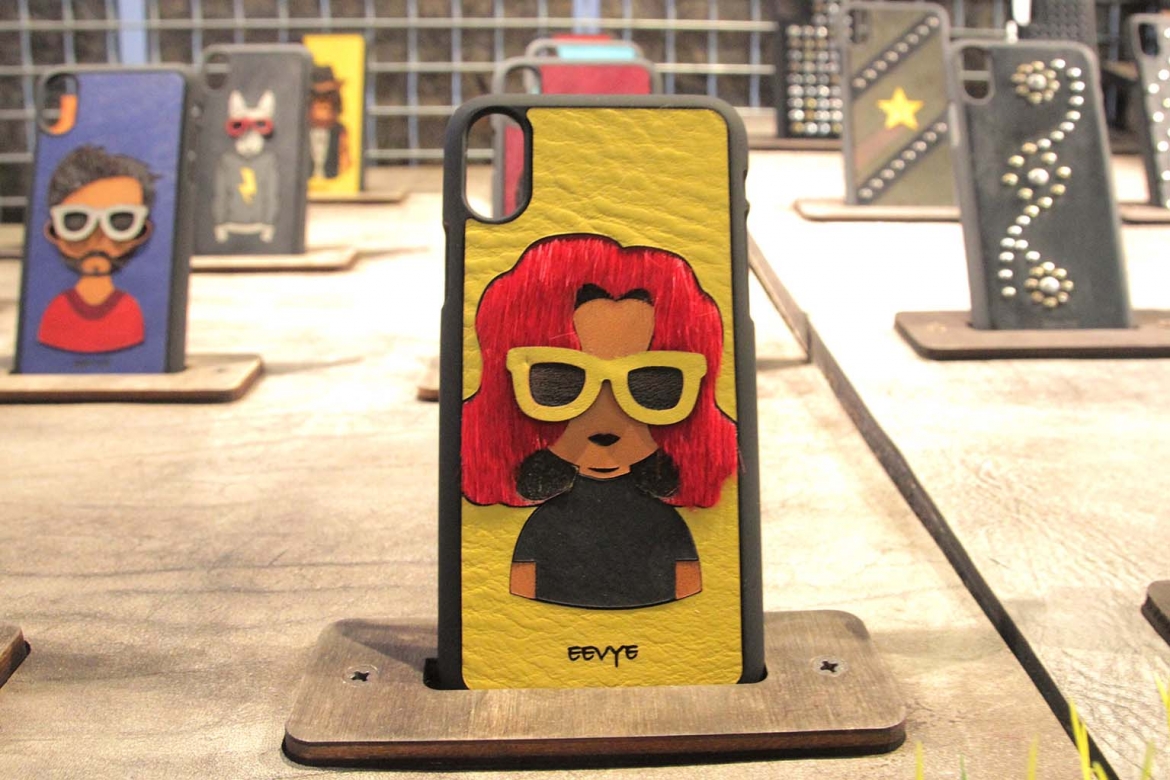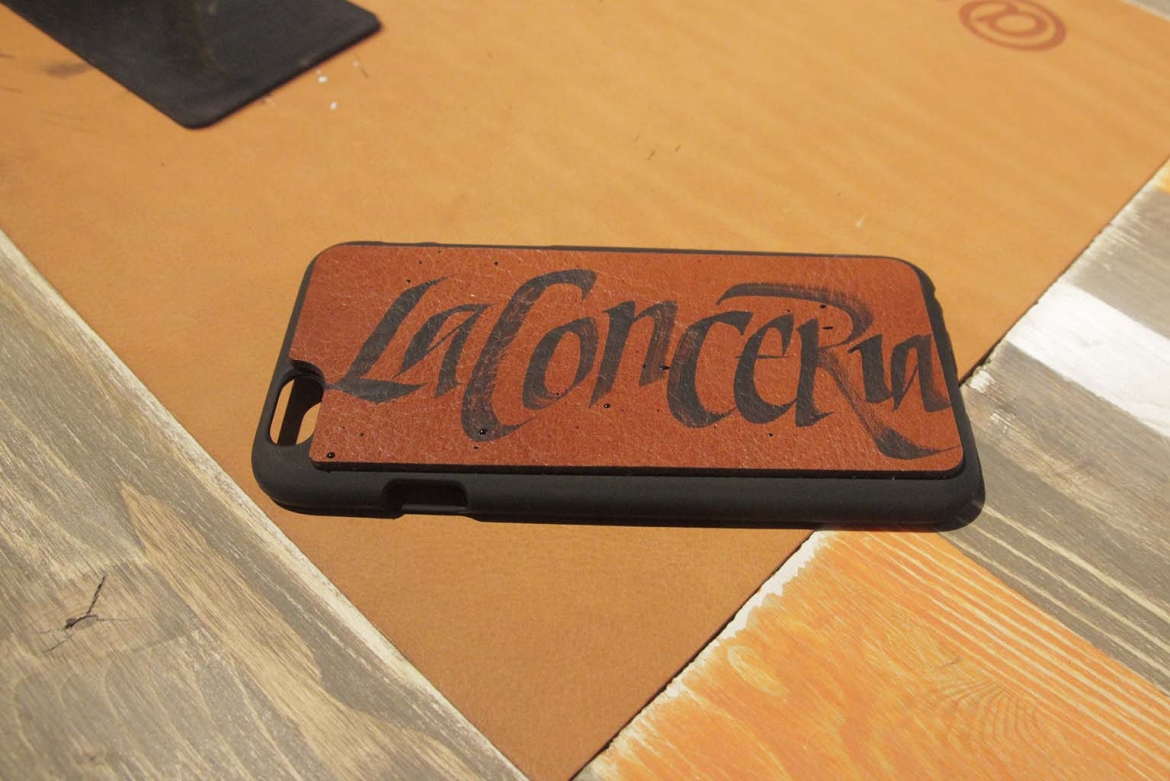 Levit 02, a German brand that manufactures sustainable unisex sandals, presented these minimal shoes, with very few emphasized seams.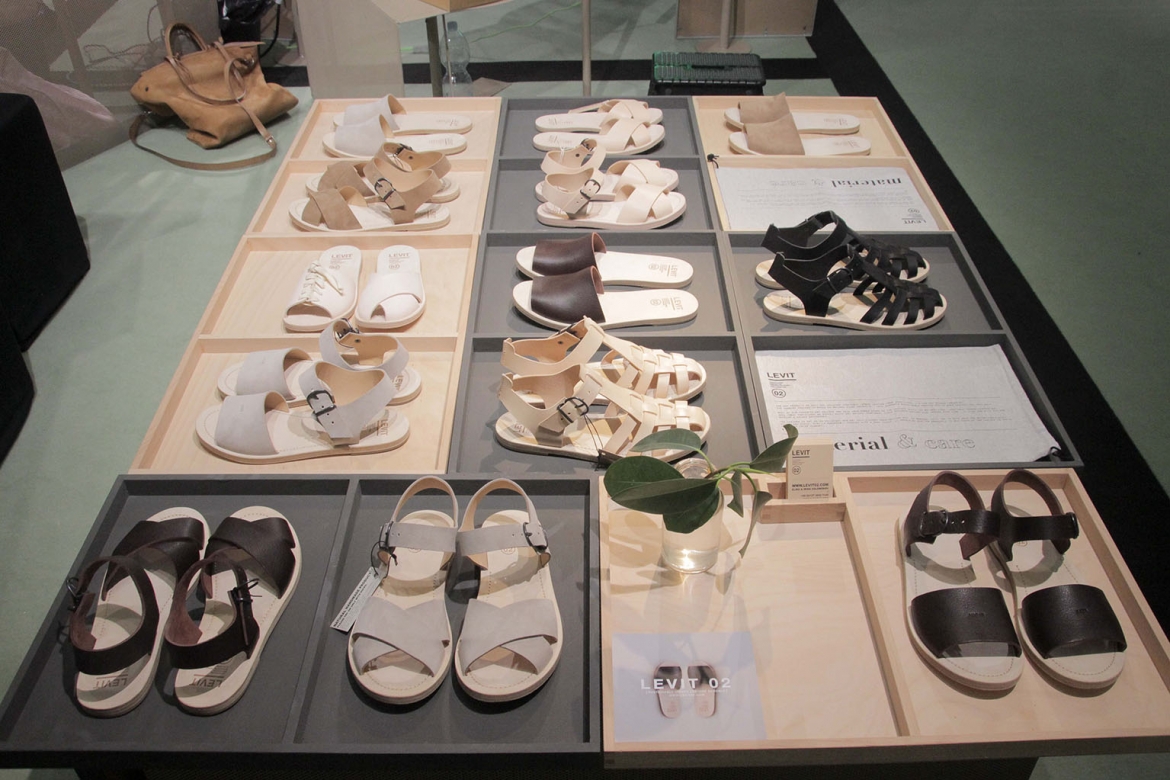 At Tokyo Fashion Awards stand you may see All Star and Nike shoes showing a very unusual combination of soles. The All Star ones have leather insert, from a bag by Louis Vuitton, alongside a black variation with an insert from a bag by Hermès (in collaboration with Recouture Remake). The name of the brand is Children of the discordance.
Thai Ammoment present, in Florence, these alluring bags that draw immediate attention for their peculiar selection of materials. For example, exotic leather of pirarucu, a big Brazilian fish that lives in the Amazonian area.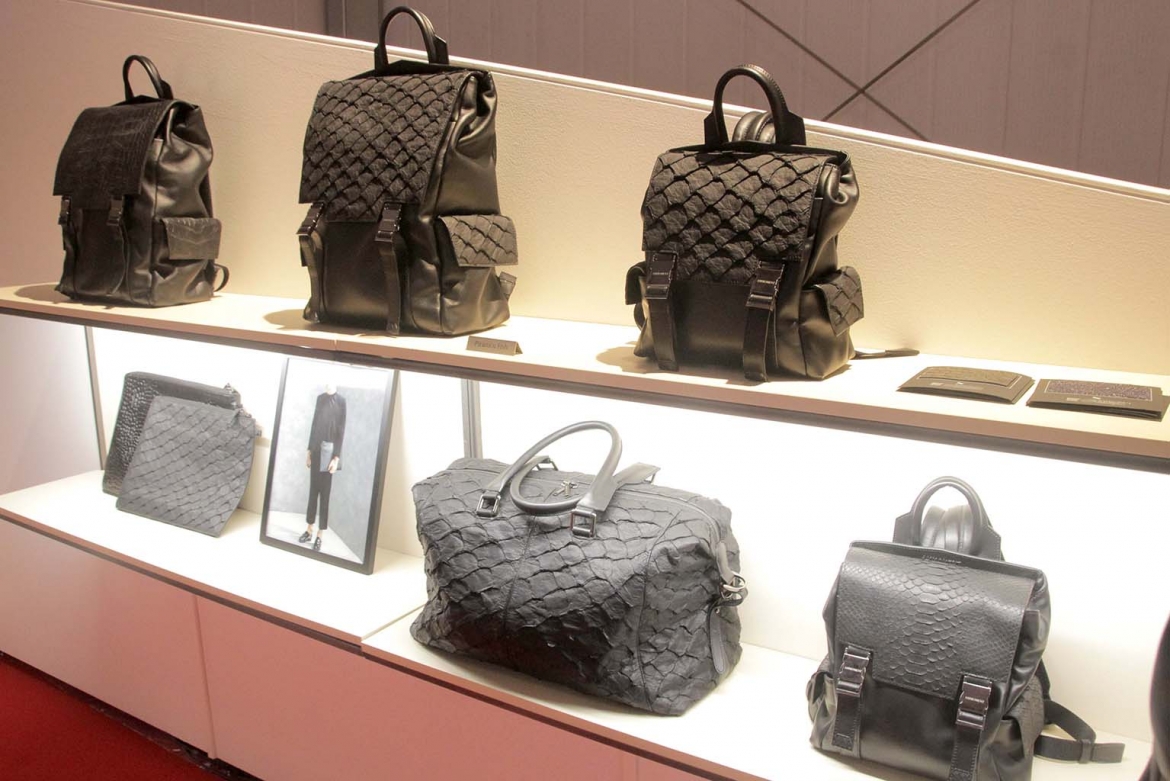 Pony customize sneakers by painting them live. They also have a translucent sole, quite trendy at this point.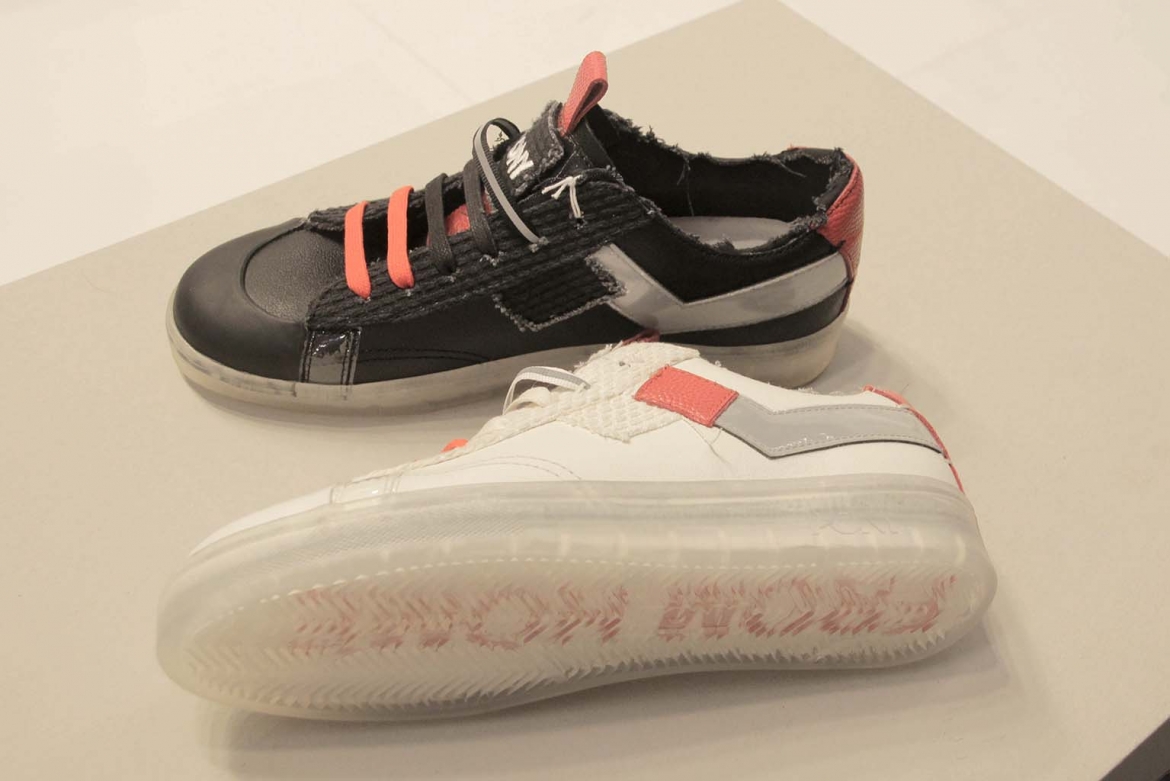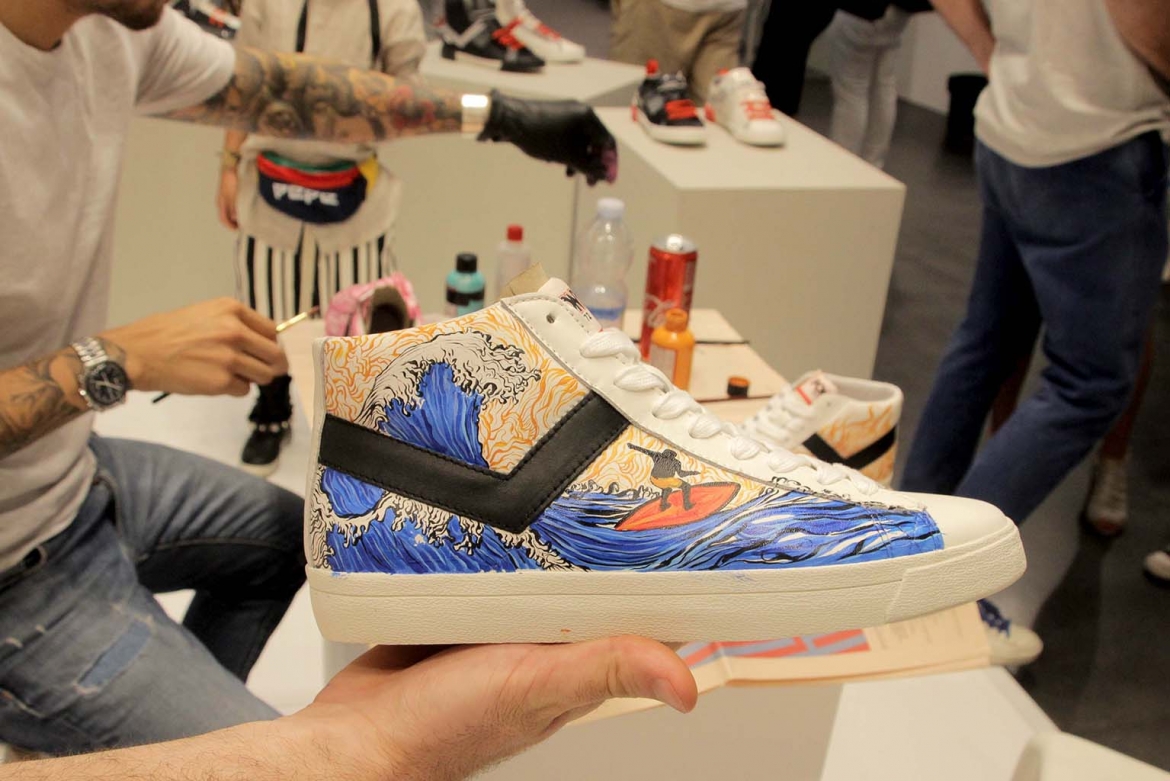 Bibliotek Genesio Colletti, a company based in the Marche, present an original footwear display: shoes are laid on leather sheets, on which they handwrite a short description of the shoe manufacturing. Tutorial, very elegant though.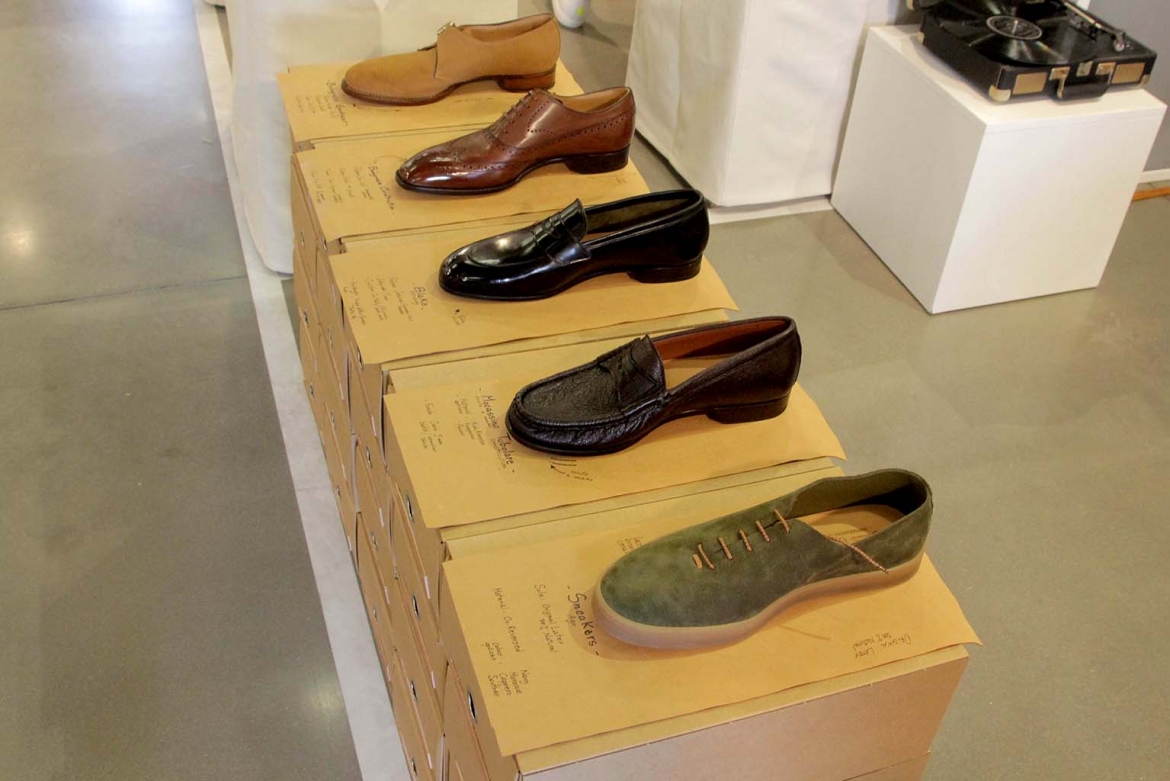 Lots and lots of visitors had to queue up to get in the crowded stand of Fila, which worked in cooperation with Fendi in the latest fashion shows.
Mindblower models, which remind of the '90s, introduce a new variation developed through the collaboration of several important players, such as 10 Corso Como and Sneaker Junkies, among others.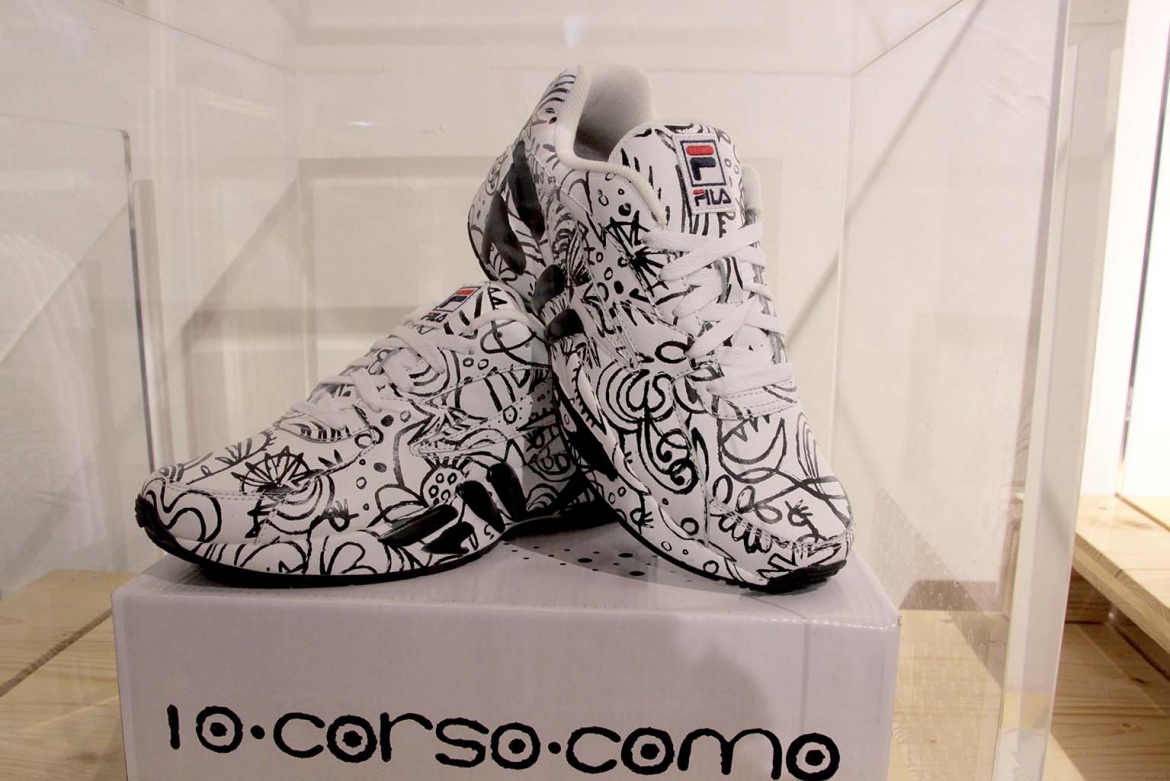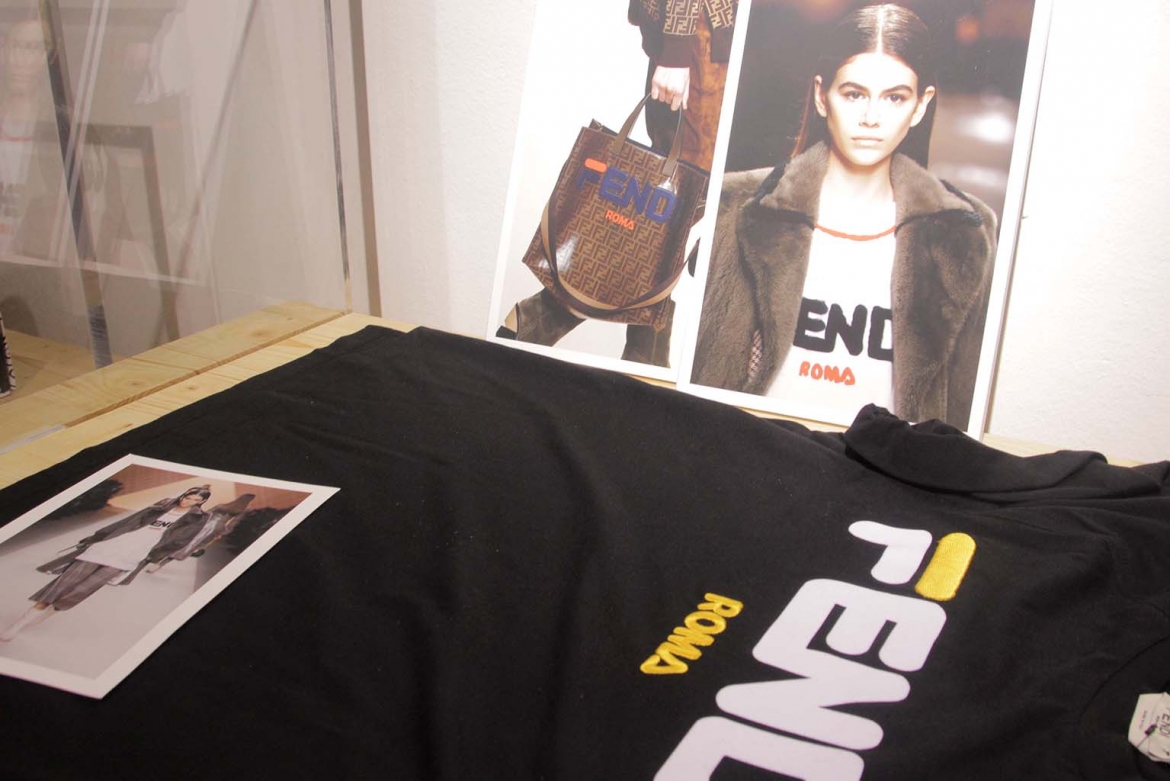 Z Zegna lead us into tennis and its world: you may spot the passion for this sport in bags, rucksacks, sneakers and accessories, very well-finished as for design and nuance palette details.