PITTI UOMO HIGHLIGHTS
Lineapelle visited Pitti Uomo 90 observing many beautiful and interesting creations.
---
By using leather scraps, Edmos by Filippo Fanini creates in his clothes a striking pixel effect, through the application of a metallic golden foil on jackets.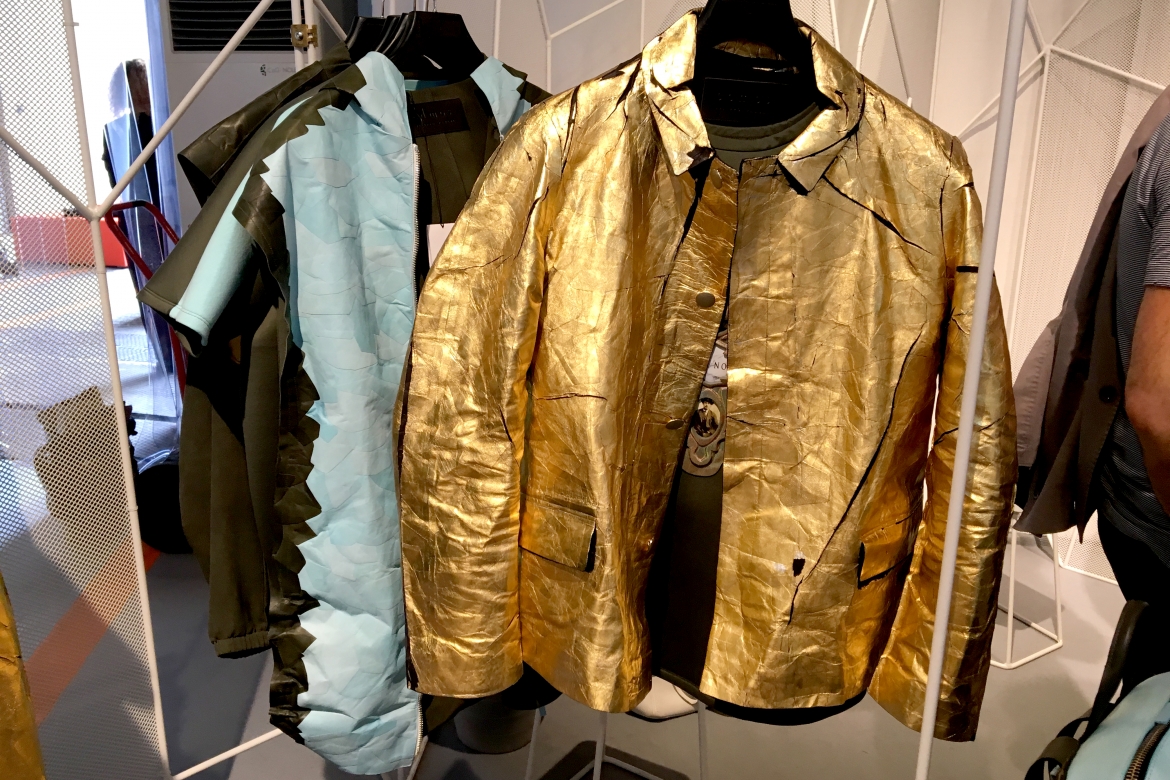 Anonyme – Paris presents a colourful and harmonious collection. In the picture you can see a backpack, bracelets and leather hats.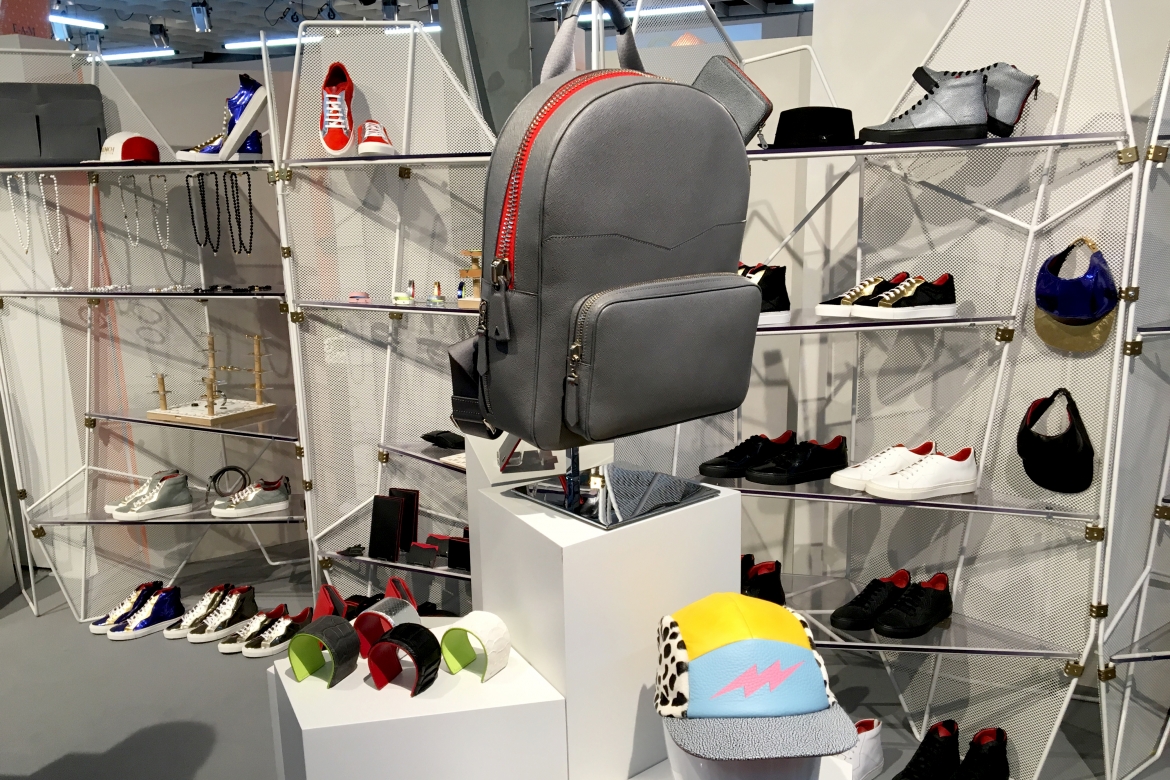 Azzurra Gronchi: showing innovative, beautiful and colourful works, thus creating leather-embroidered fringes, double face, with a pixel effect that distinguishes her collection of accessories.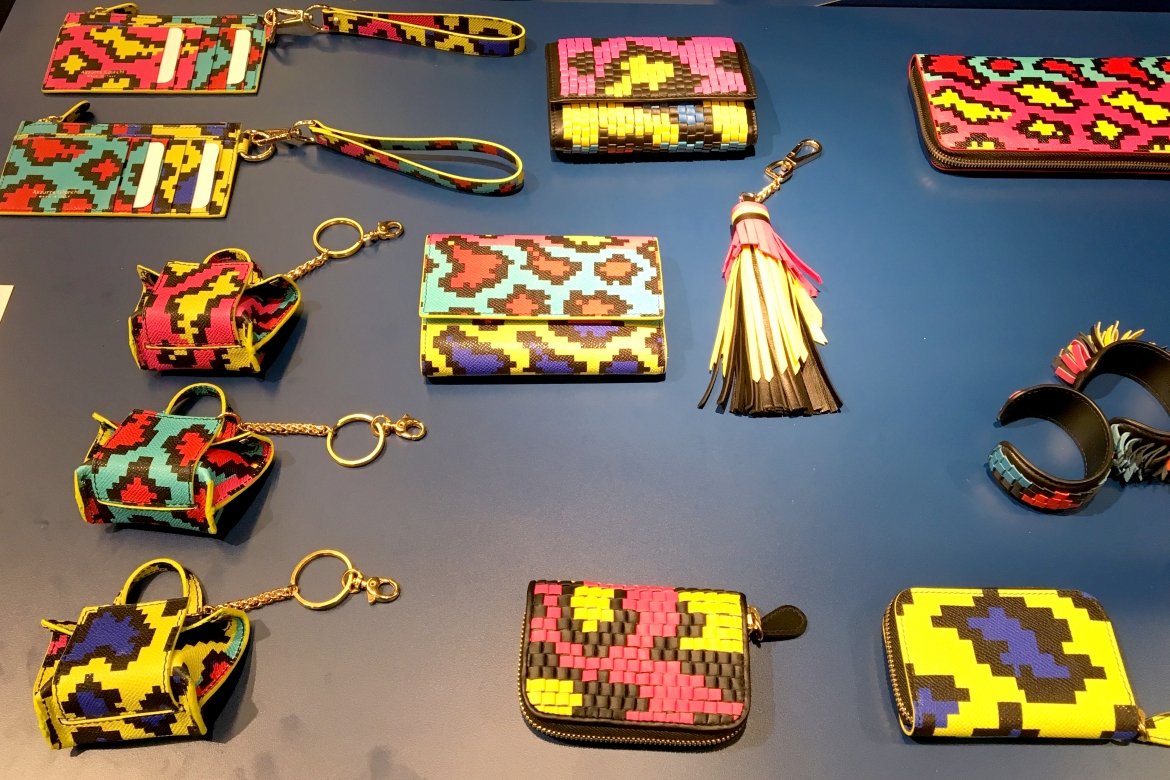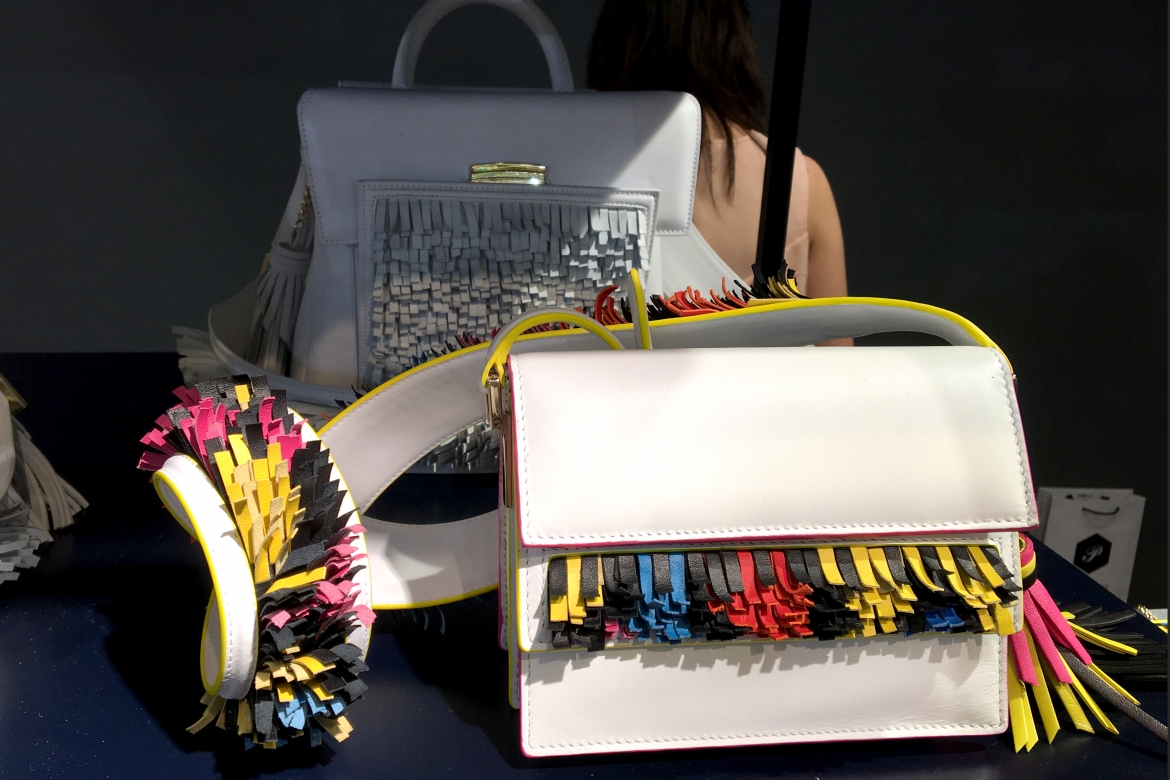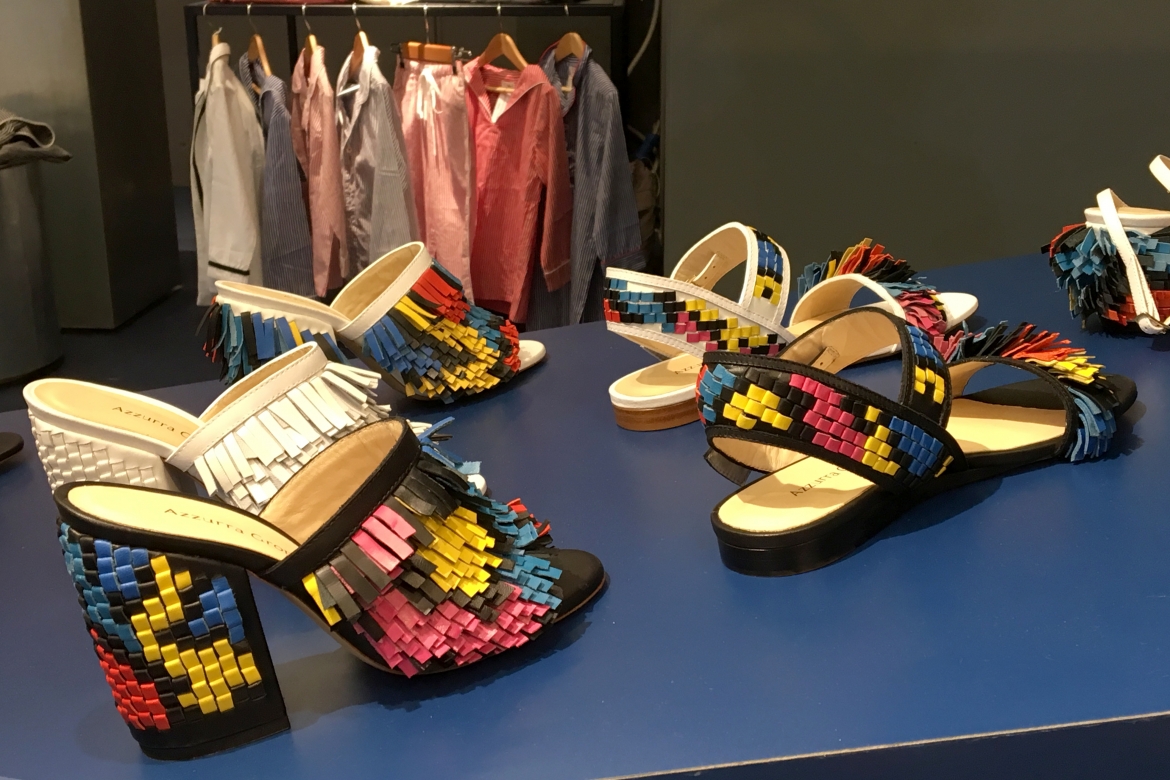 Carditosale Firenze brings some original bags with patterns inside and painted leather leaves applied externally.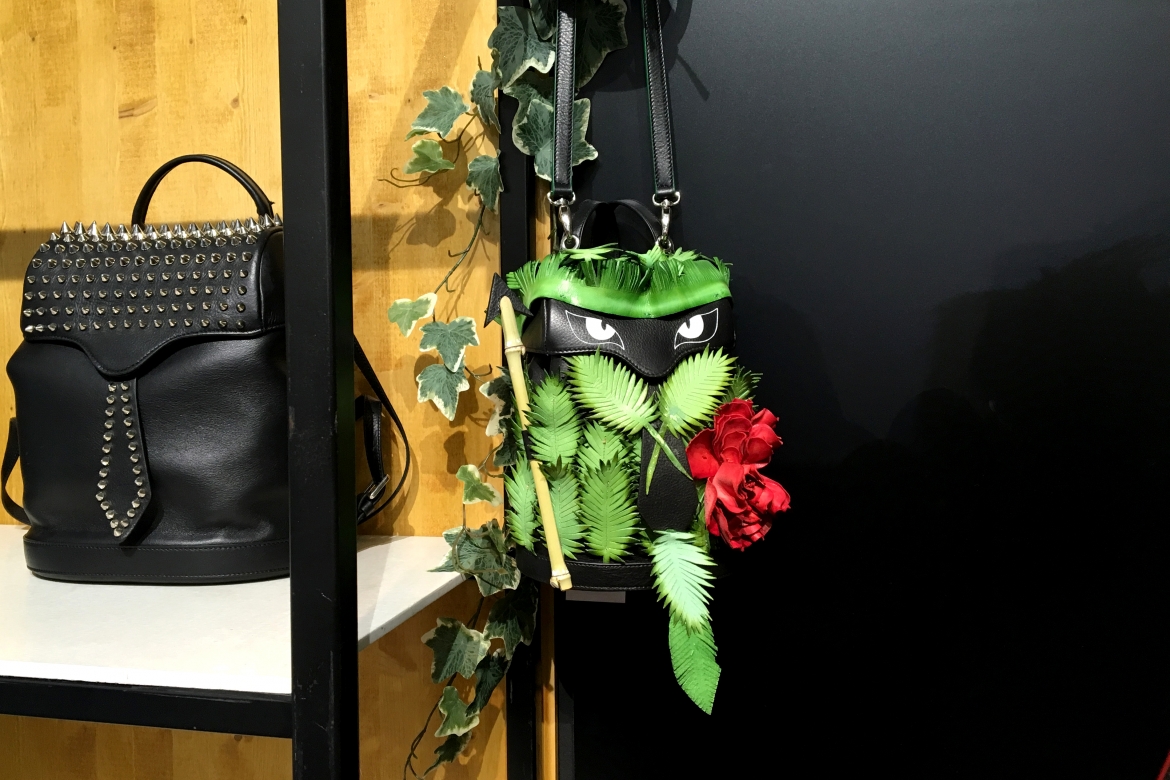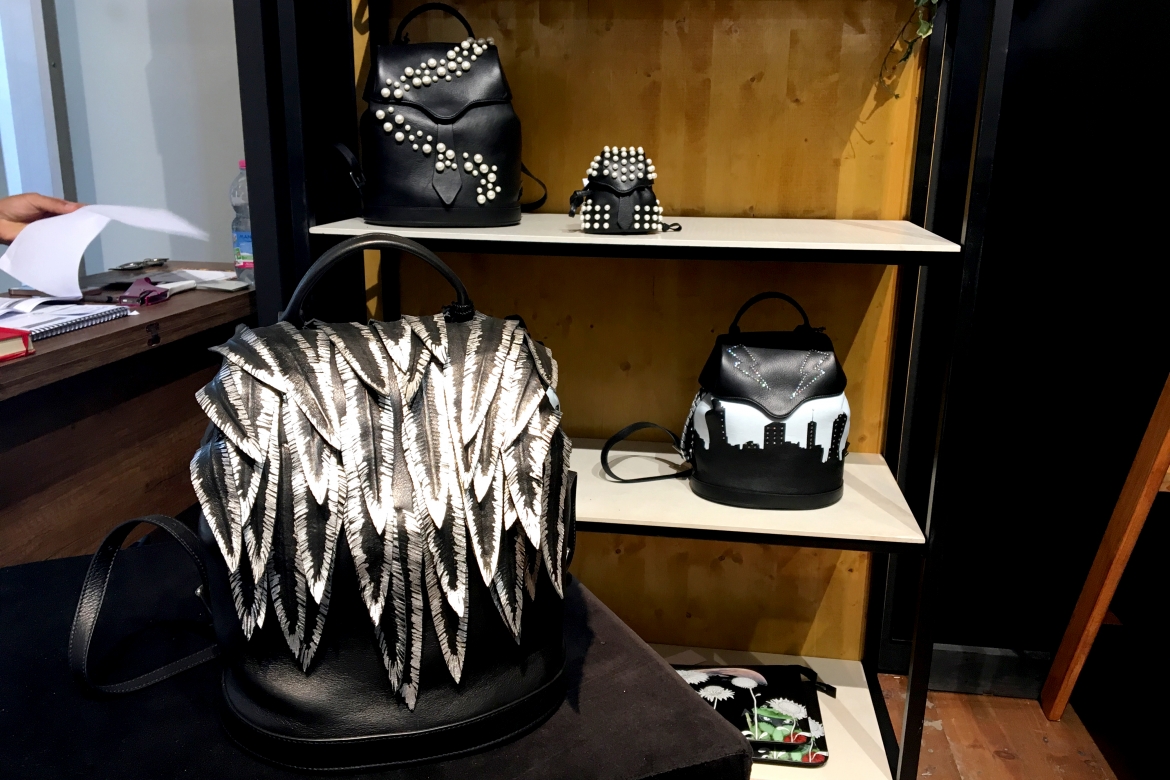 Designer Teppei Fujita has created these colourful and funny shoes for his brand Sulvam.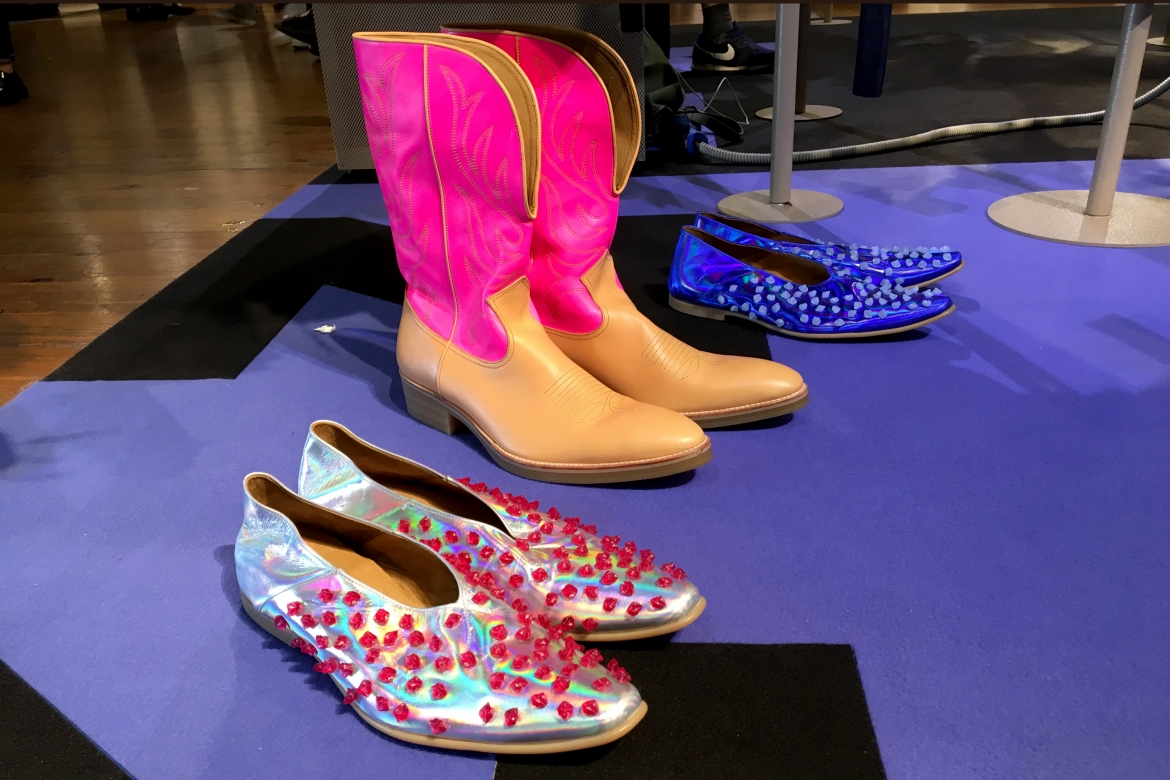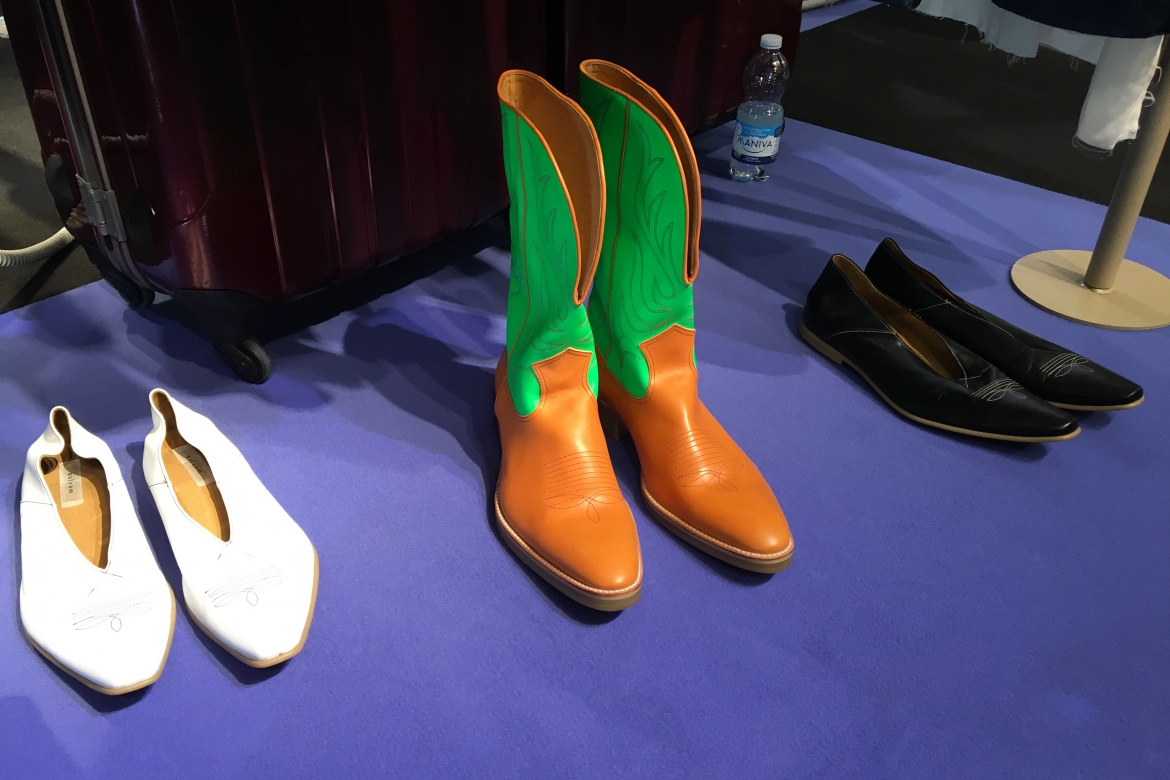 Marco Laganà presents his first collection, made in Italy, with his funny and pop sport shoes.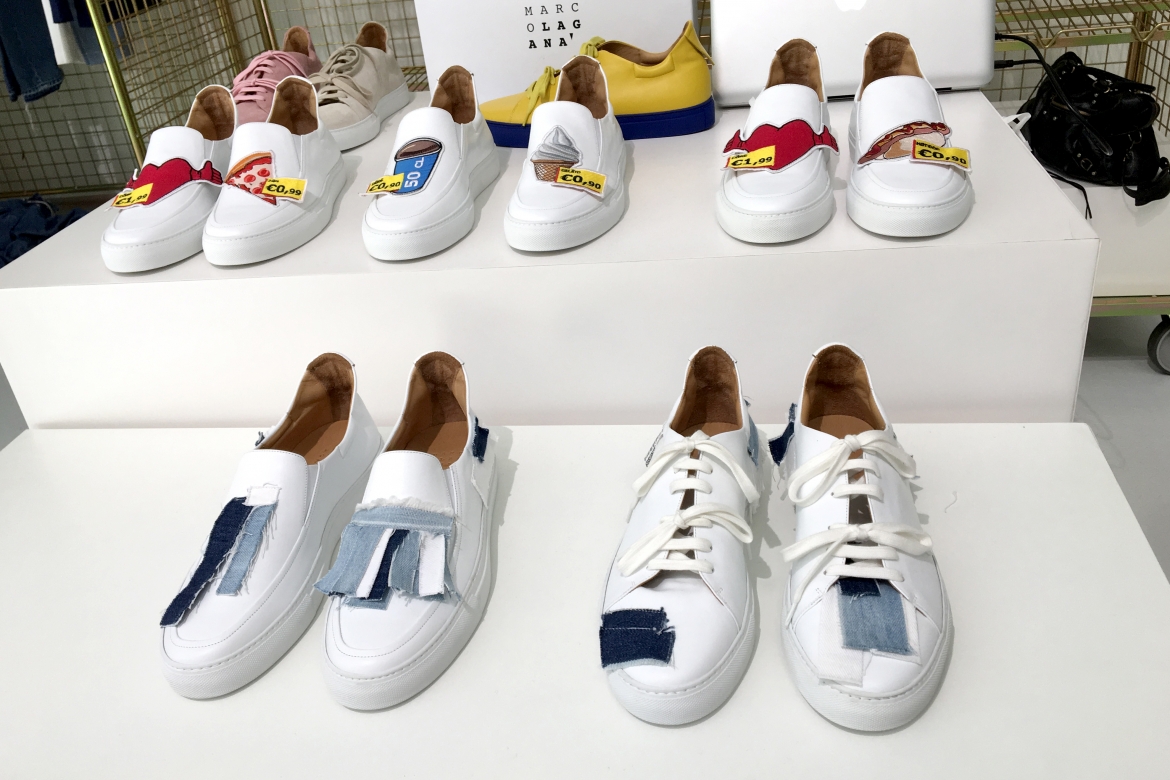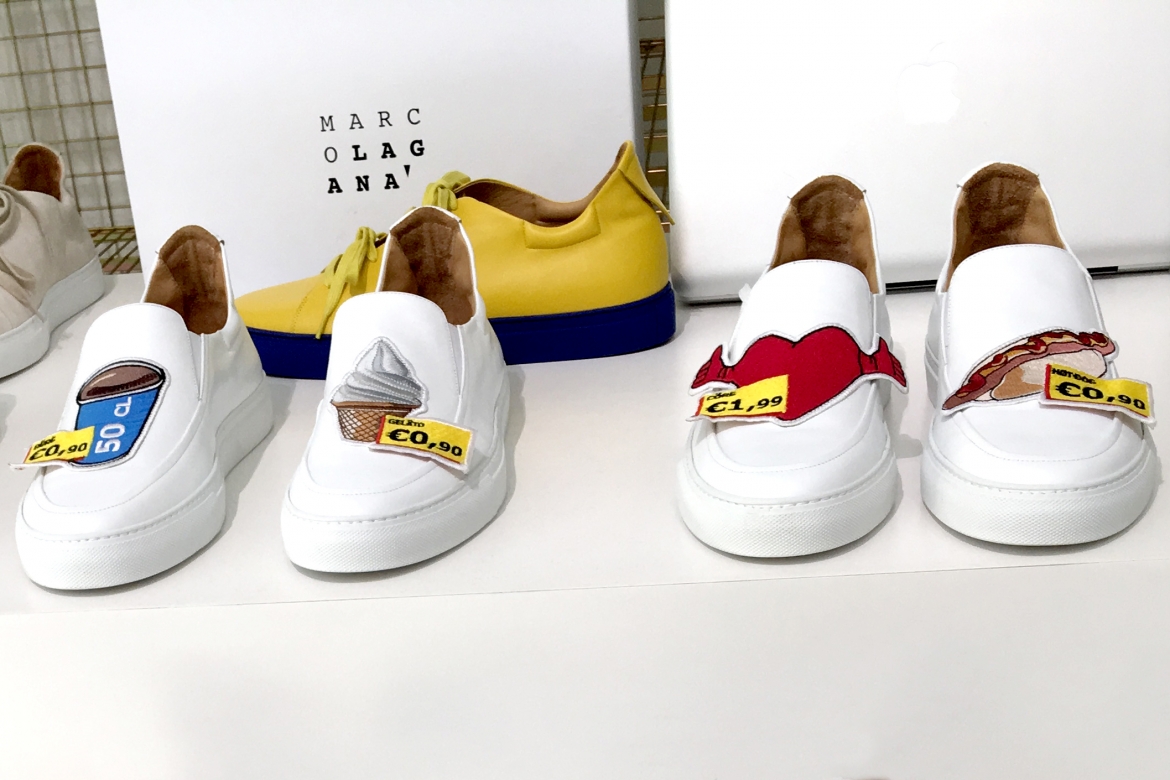 Noitremilano brings irreverence and, at the same time, geniality in the construction of their shoes.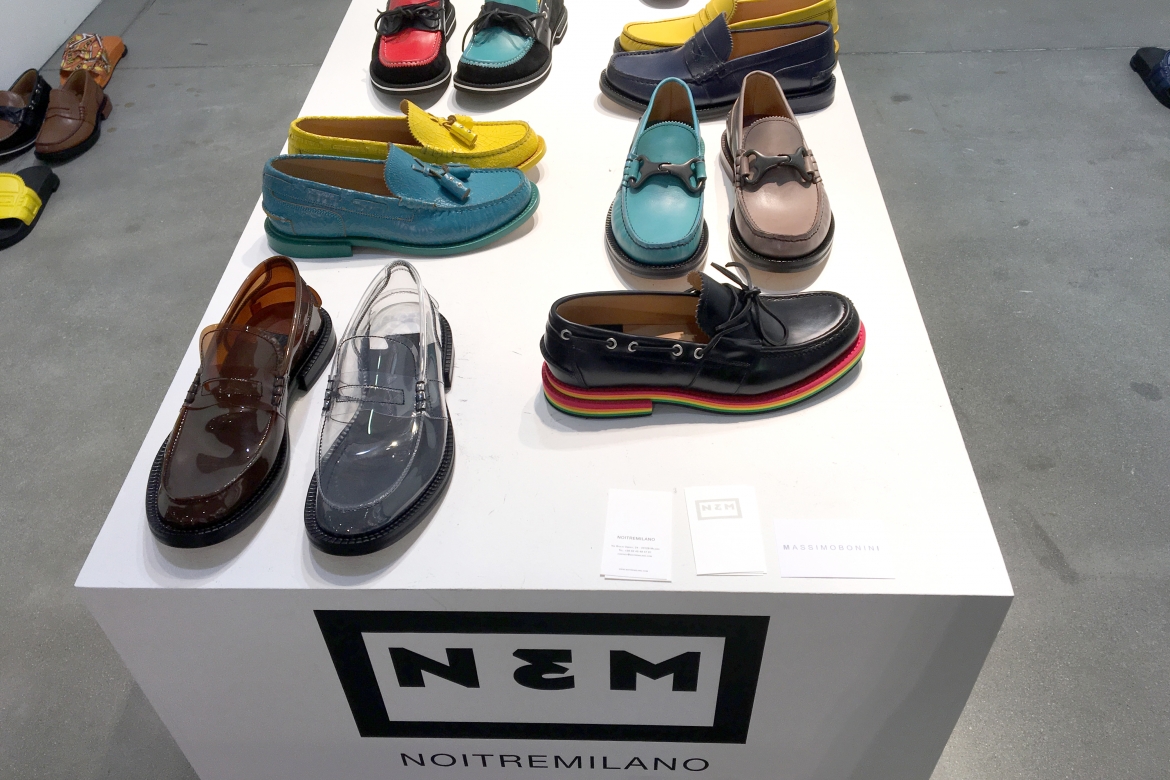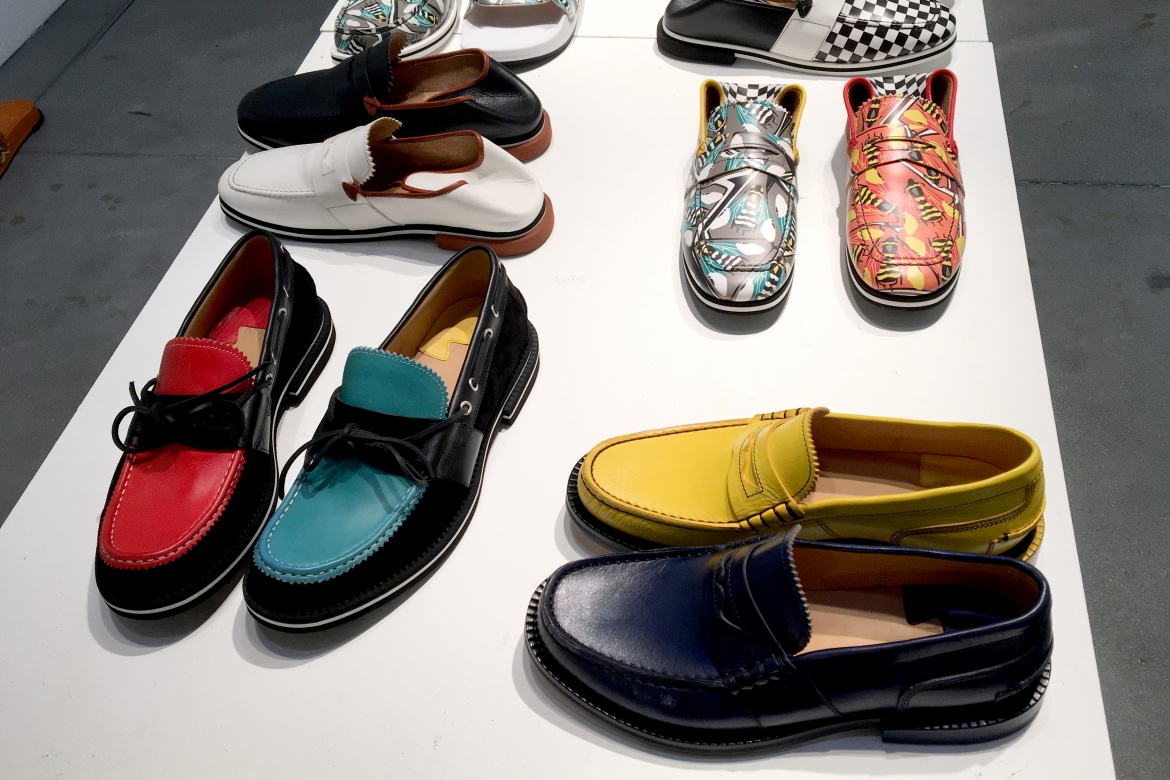 The heritage of Japan's samurai culture matches the valuable craftsmanship and leather processing: Ohba brings that tradition in their "radoseru" (backpacks for children of the ancient empire elementary school), as well as in several leather items requested by the imperial family.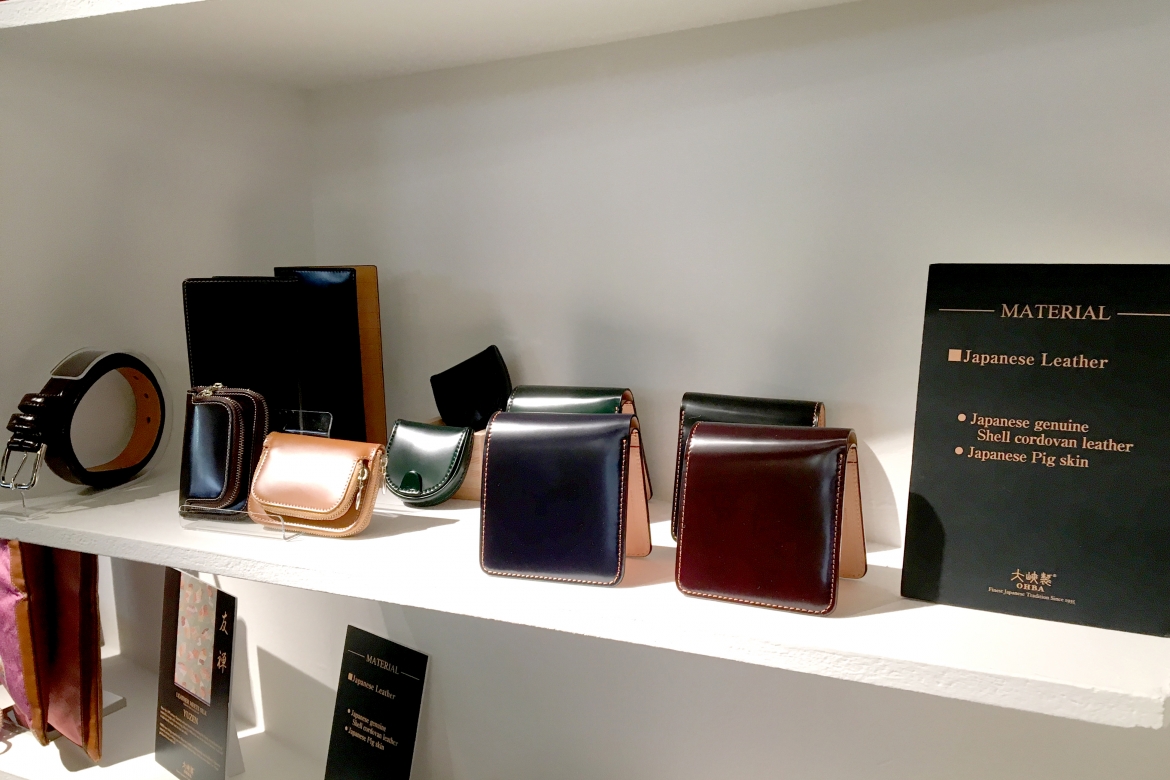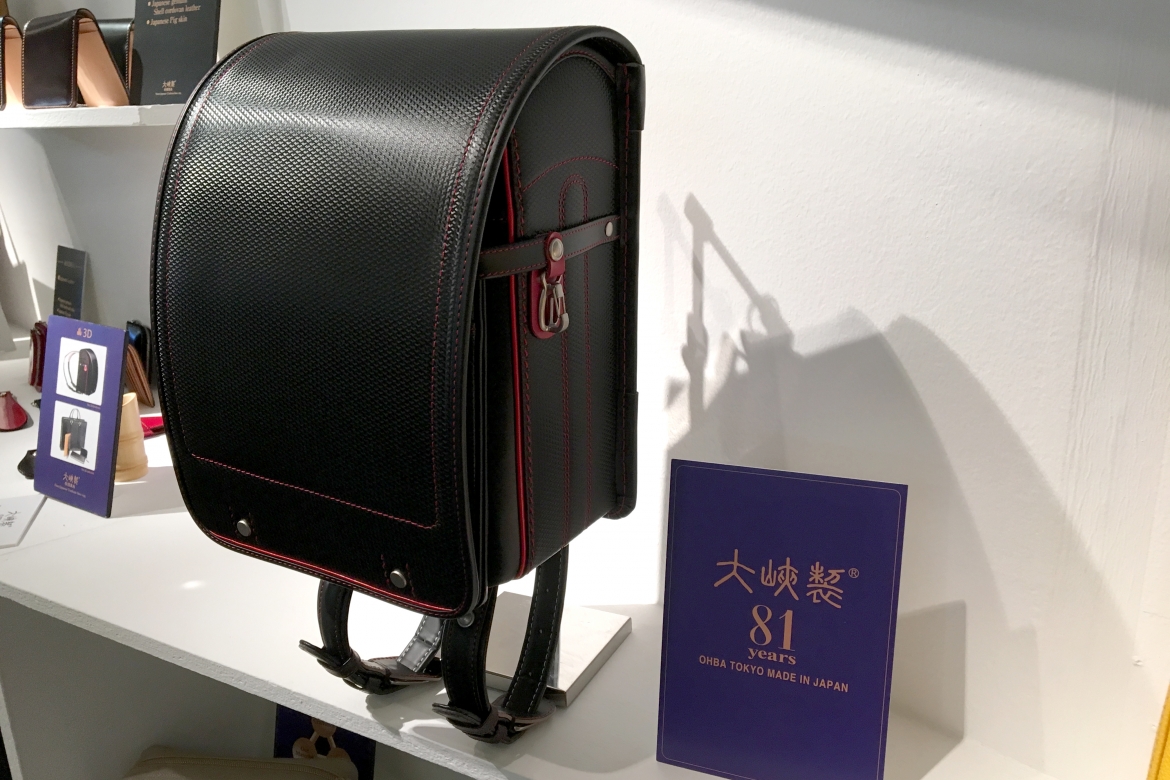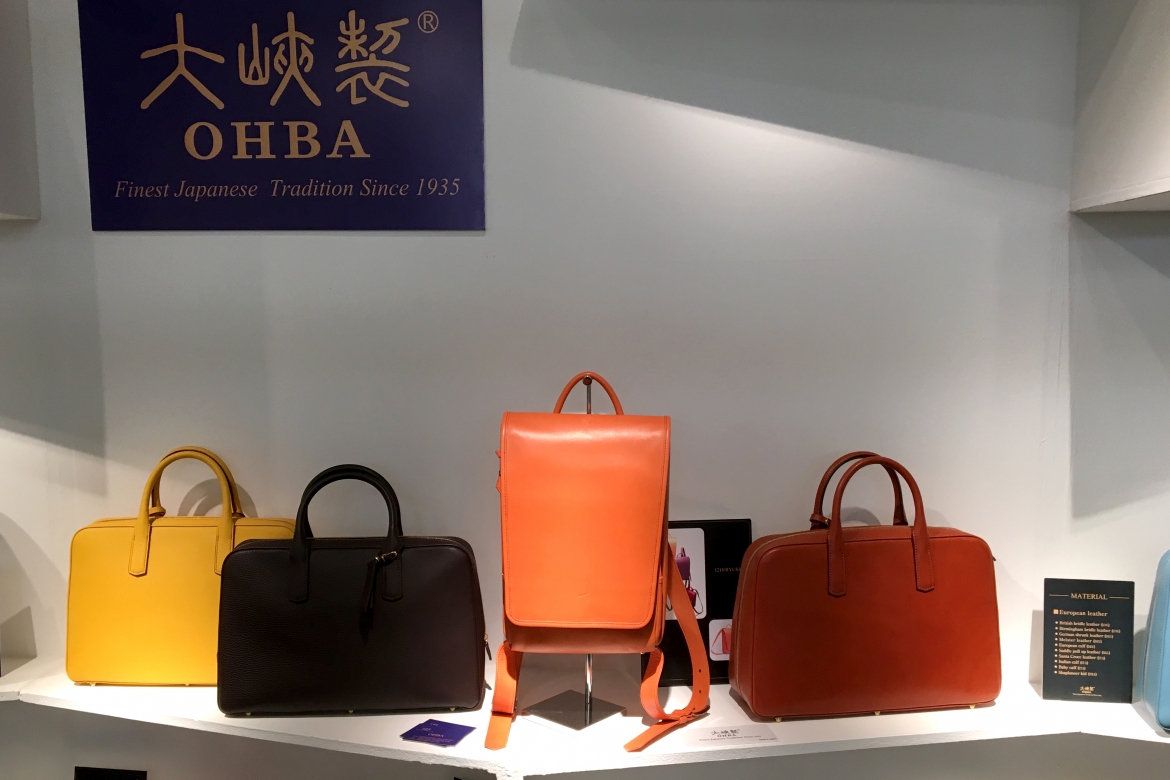 Bonastre's bags, designed in Paris and produced in Spain, draw attention to a backpack with a Japanese leather mask in relief. See also an interesting bag that takes shape through the side zip closure.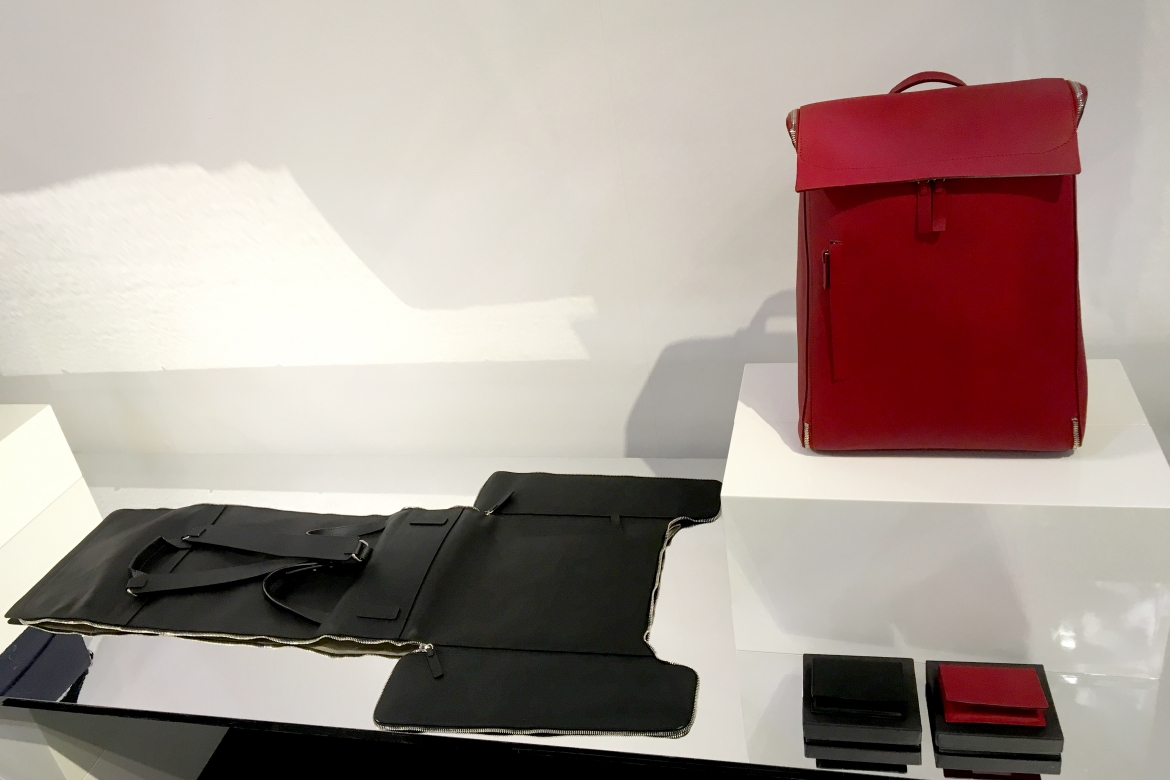 Jack Moran: British design and Italian craftsmanship show up in this shoe with a special shape and original sole.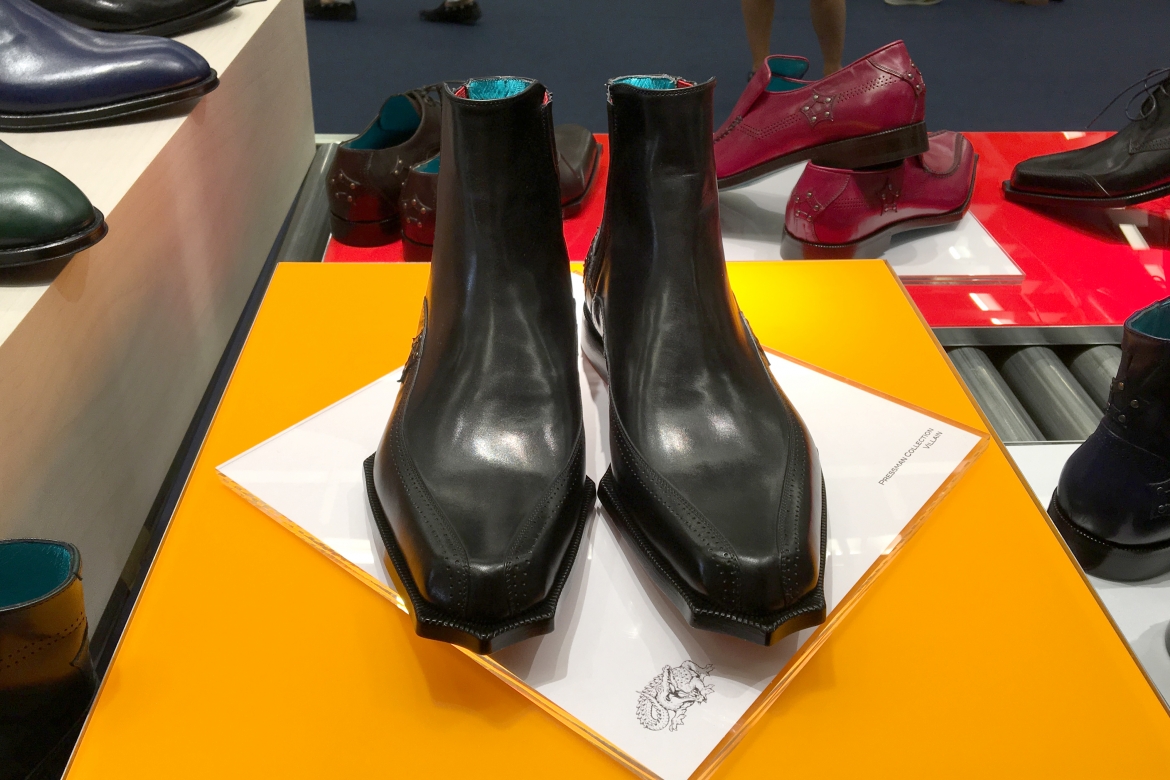 Fratelli Borgioli, who turned 70, have brought these leather shoes with hand-drawn soles.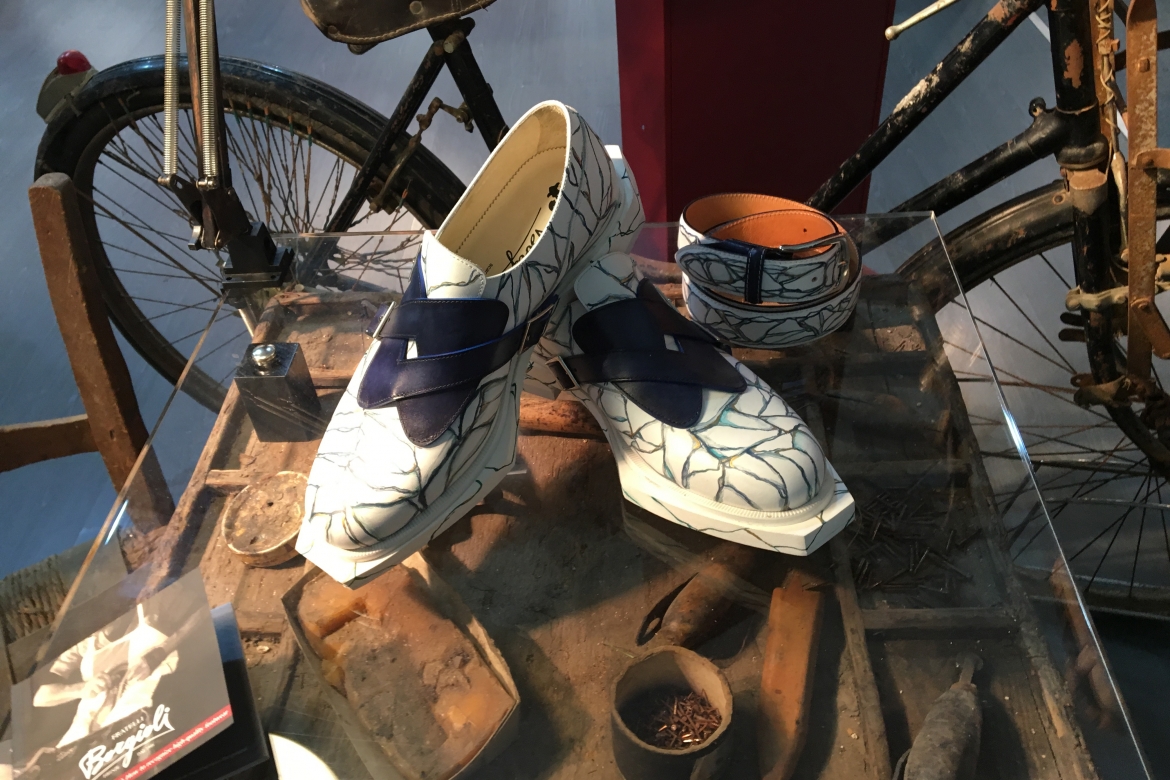 Le Flow presents a sneaker made of bound, perforated, soft leather. The French company produces their shoes in Portugal, yet using Italian leathers.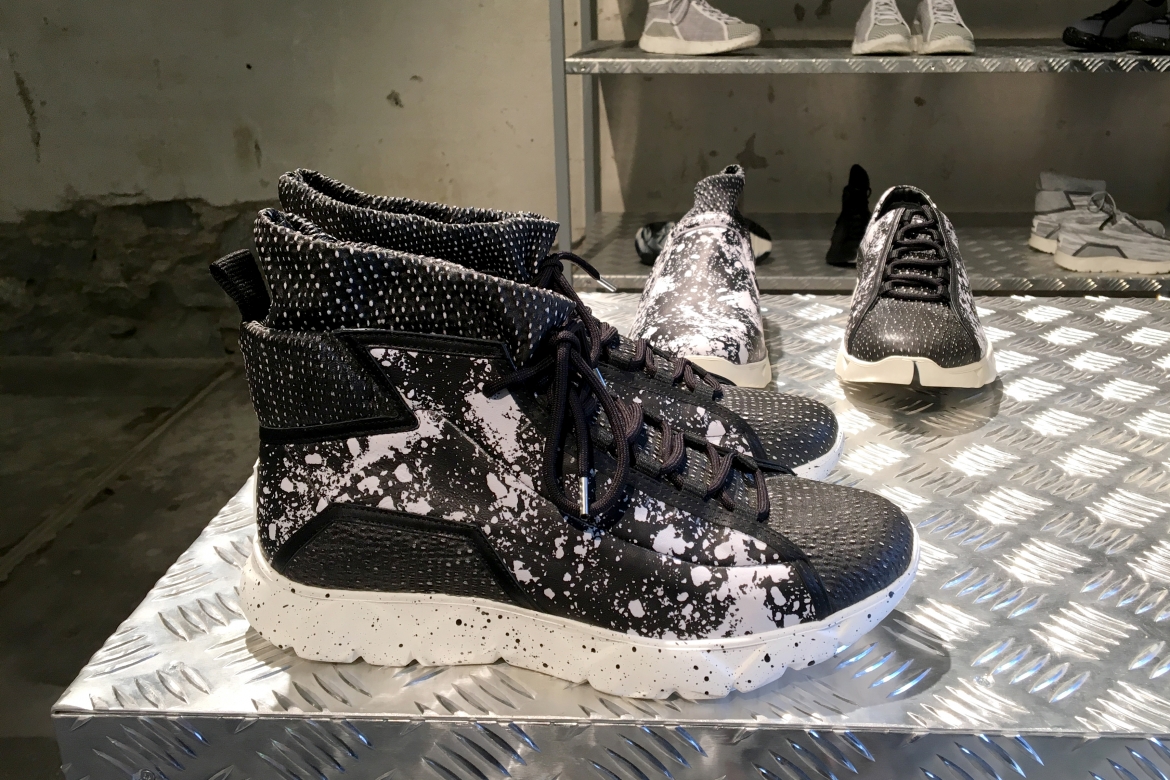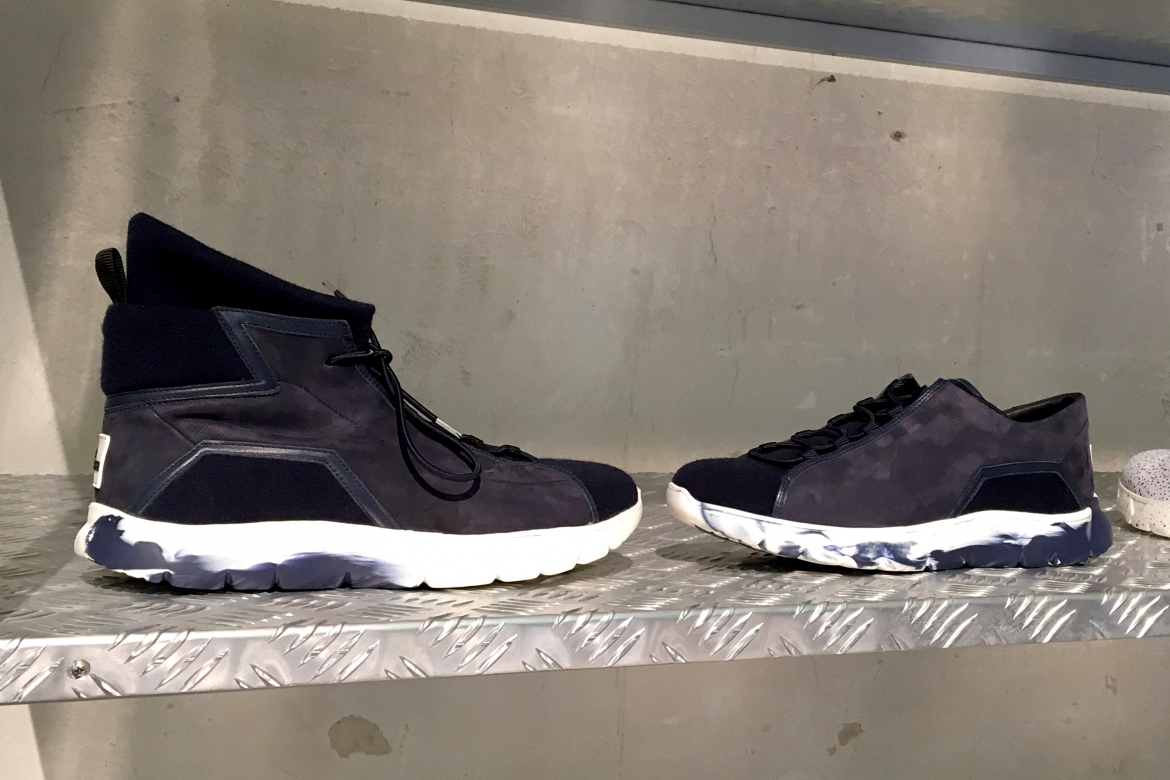 Leather backpack and shopping bag are presented by the Londoner brand Bodybound.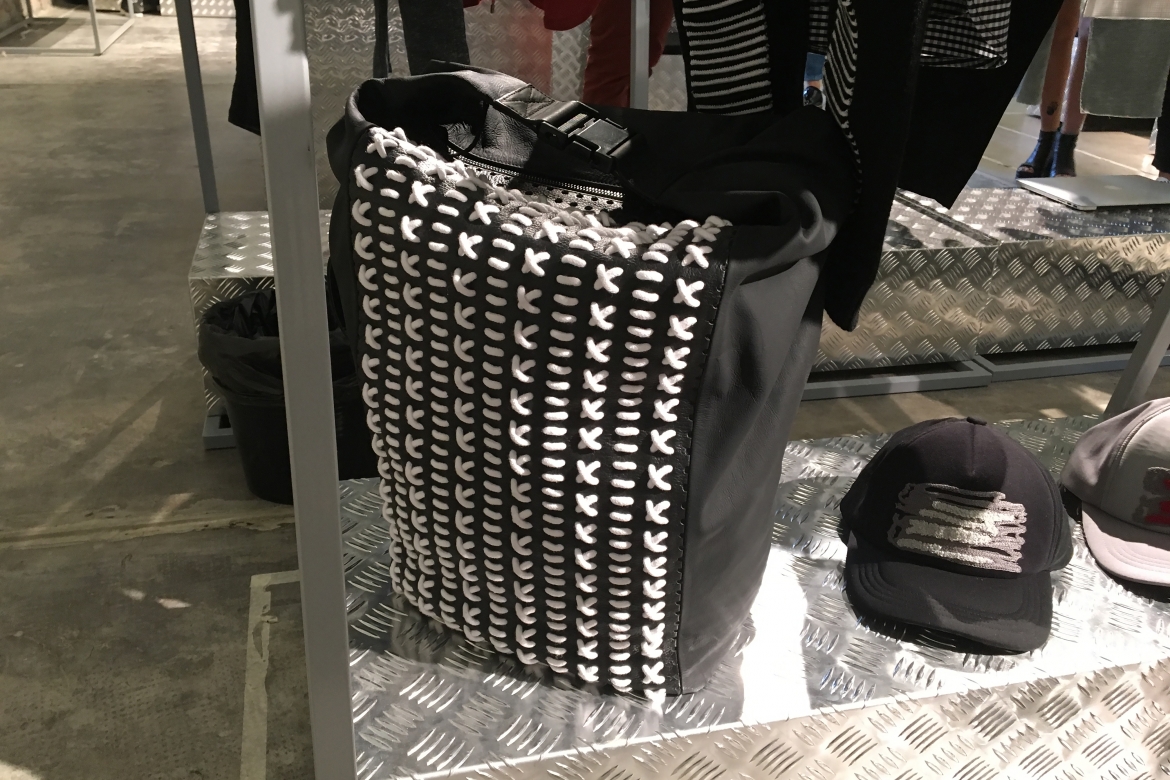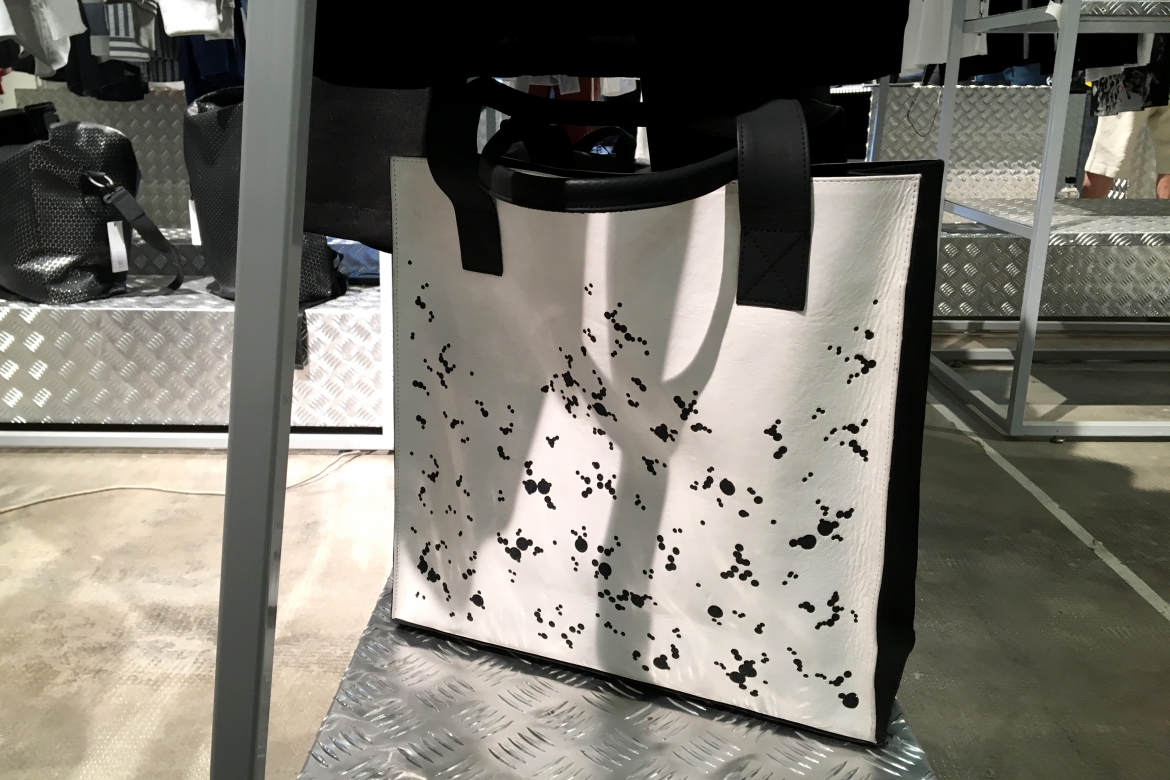 Cesare Paciotti and his sneaker with contrast leather weavings.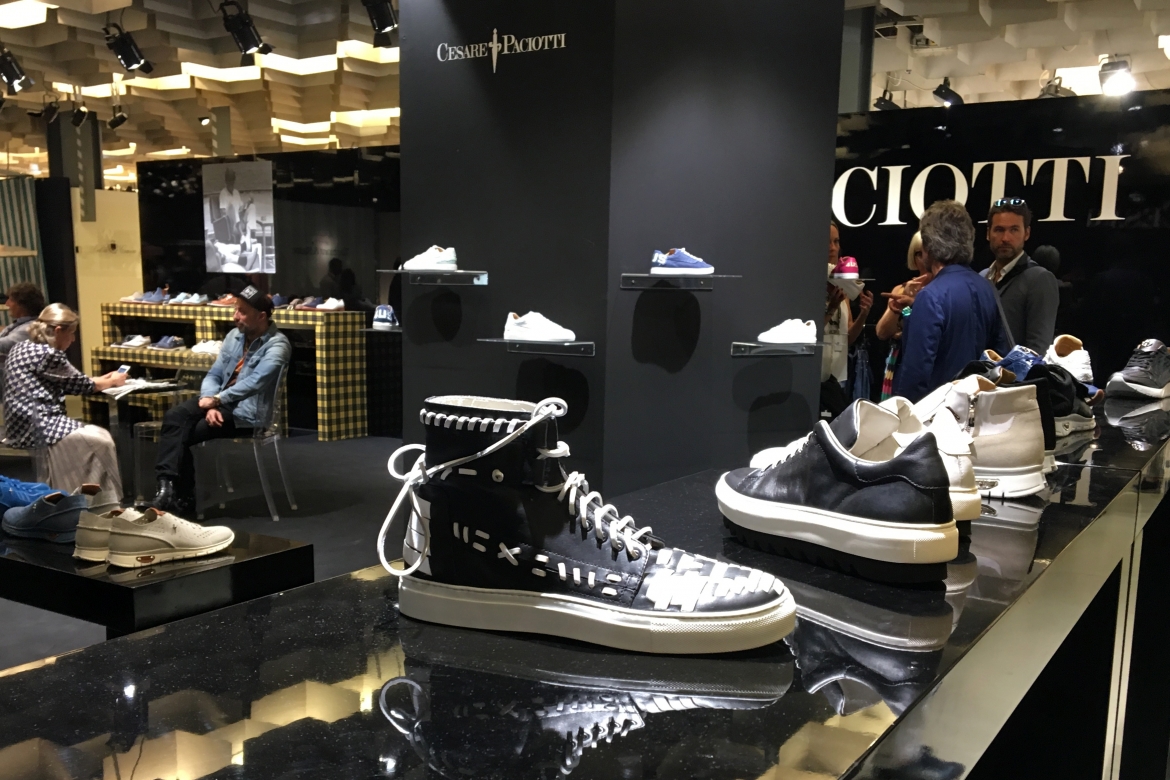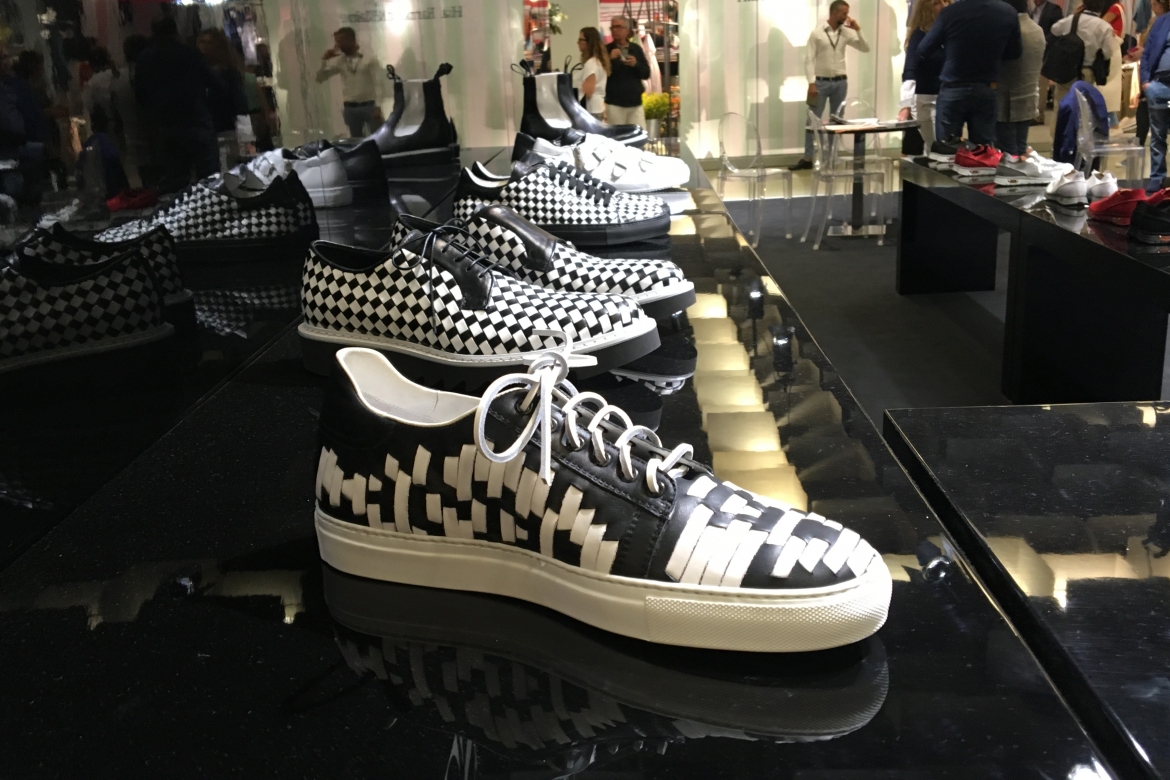 Ivano Triolo displays leather jackets combined with organza and bomber jackets made of shiny and metallic python leather.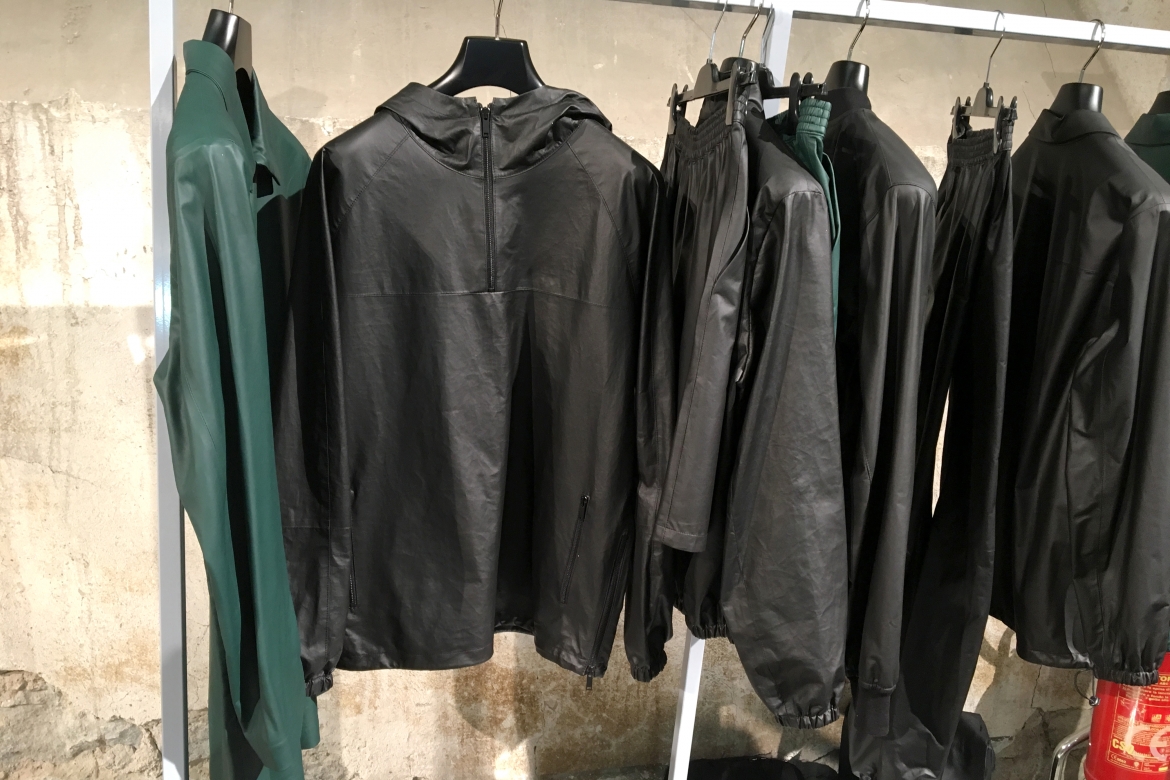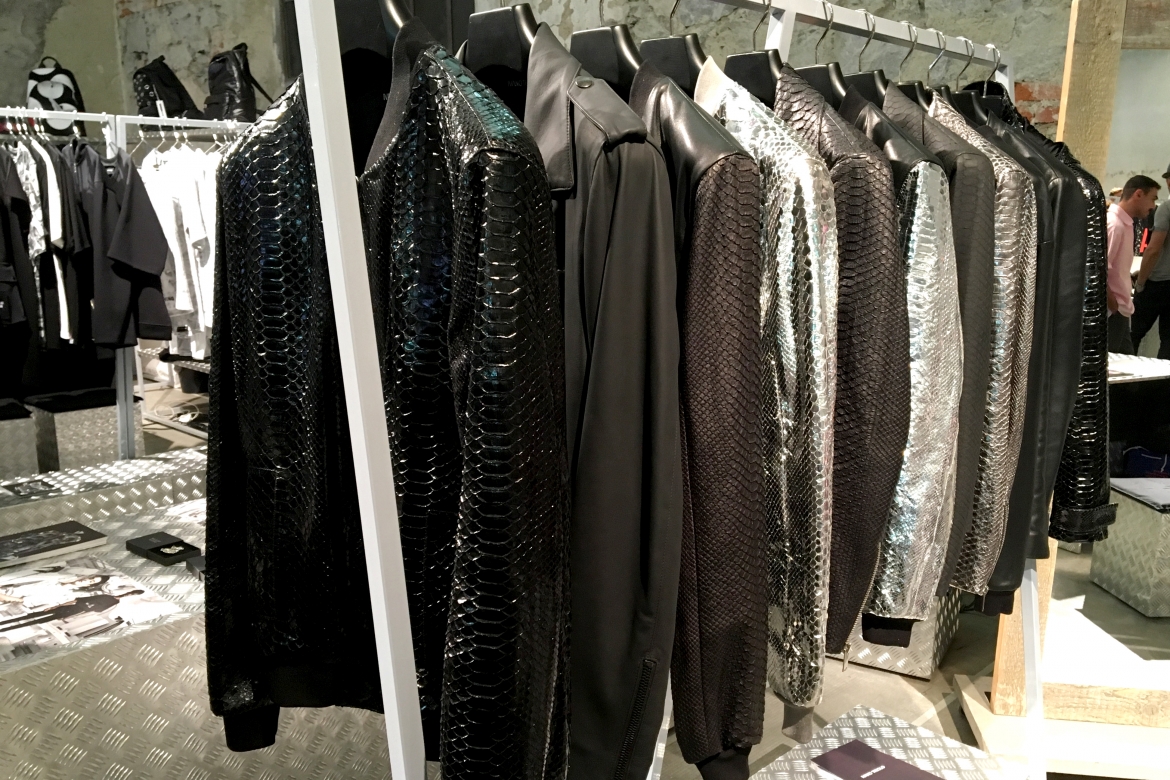 William: an American brand (based in Los Angeles) that looks at the European craftsmanship and manufactures his goods accordingly. Focus on a different, unusual mix of materials and leather, including a fork.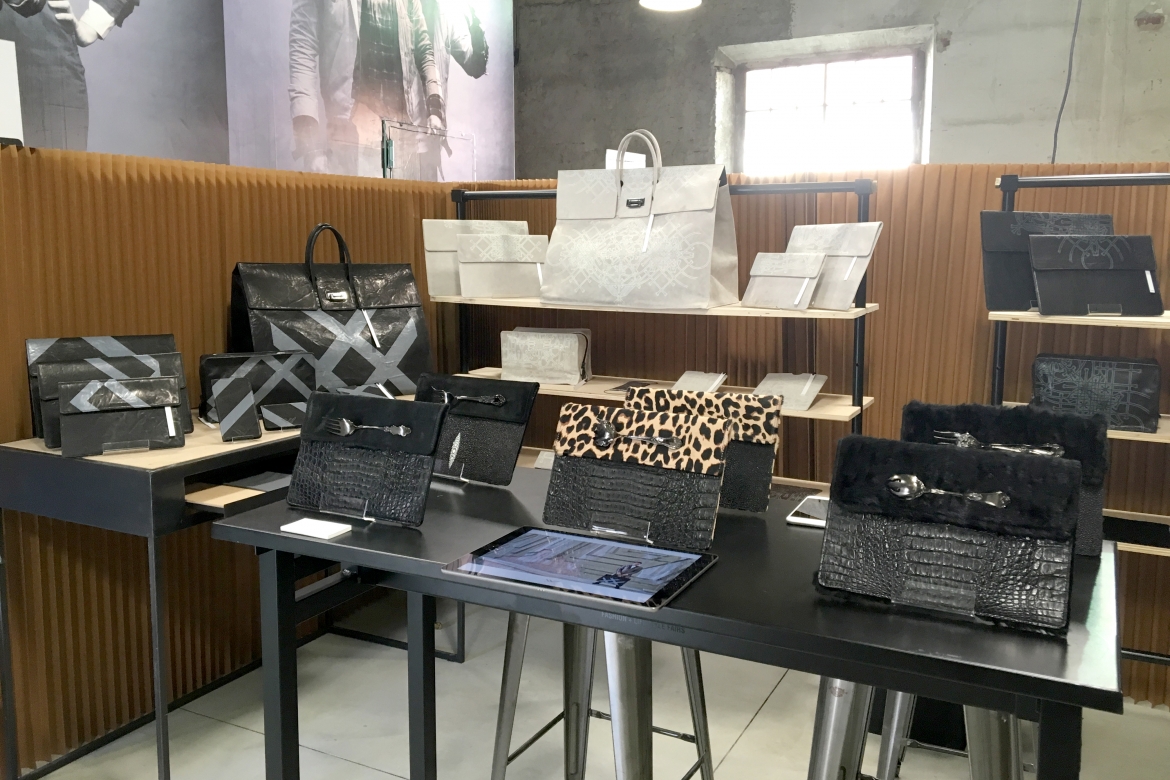 Post & Co: that is, the mastery in the art of making belts through several materials such as ostrich paw skin and crocodile leather.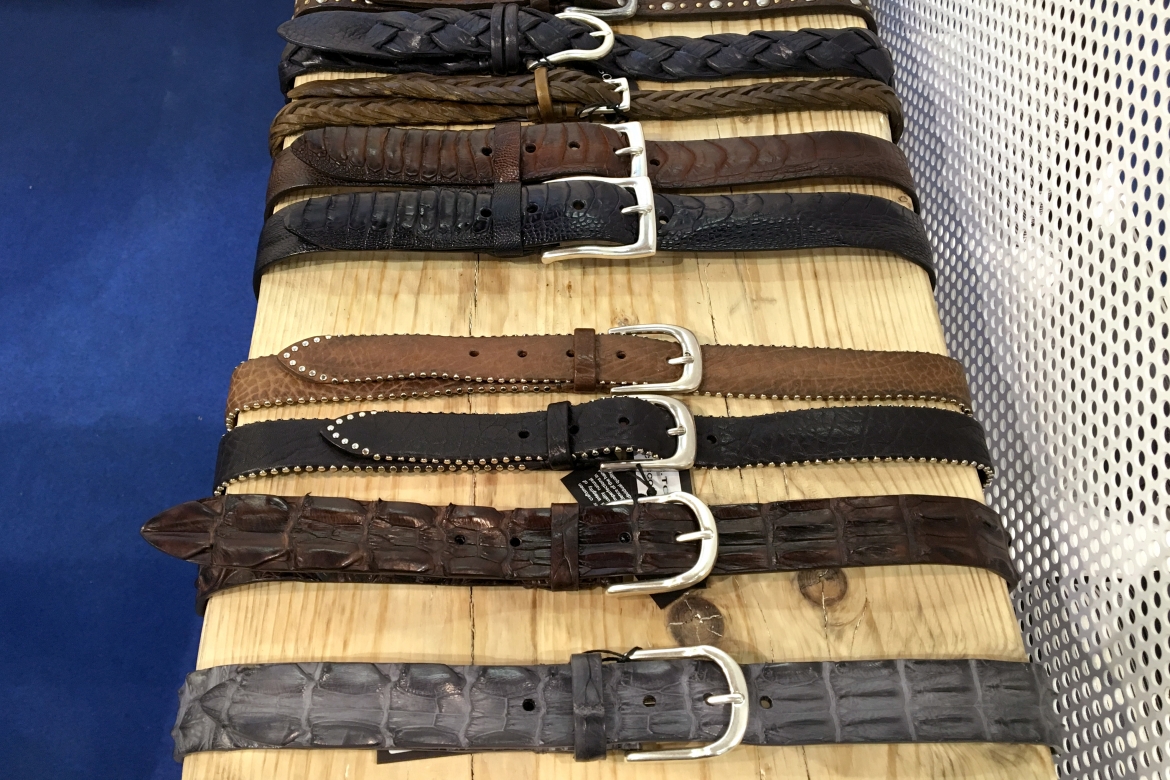 Mani del Sud by Raffaele Stella Brienza, present some backpacks that emphasize their mix of synthetic materials and leather, produced by our exhibitors.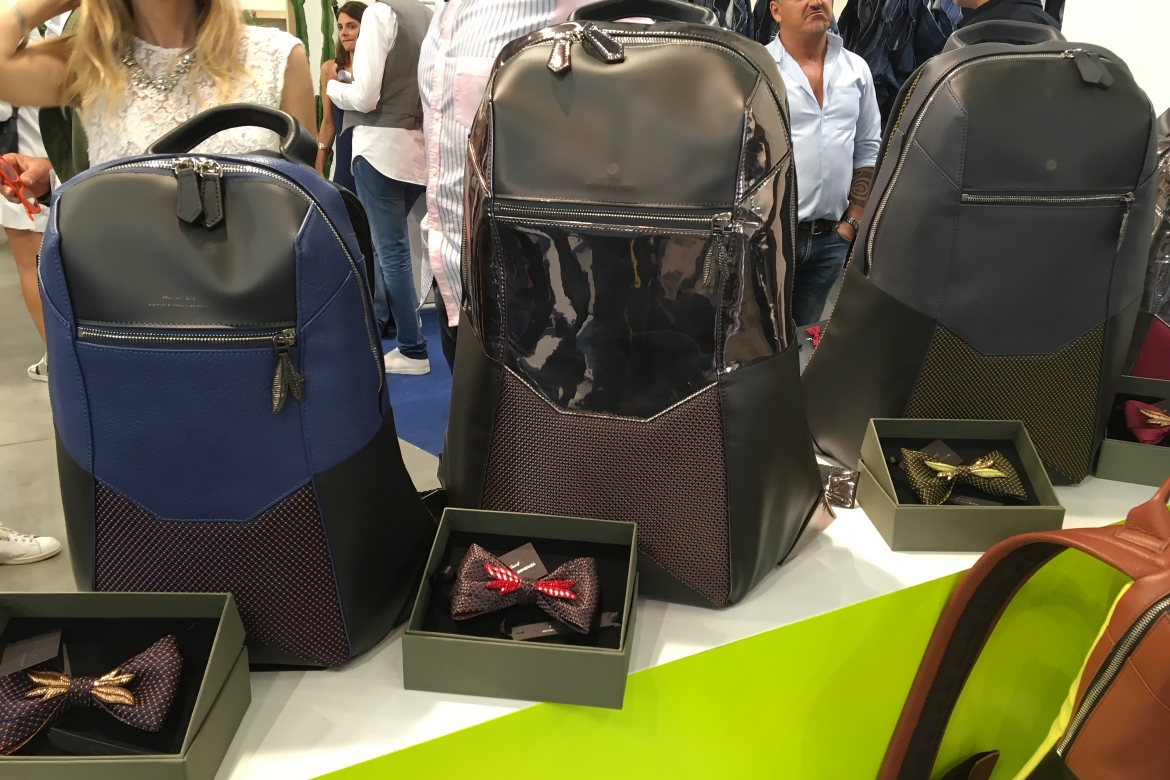 Sutor Mantellassi, a solid, traditional brand, has presented these raffia sneakers together with the collection designed by Scott Schuman, photographer and blogger of "The Sartorialist".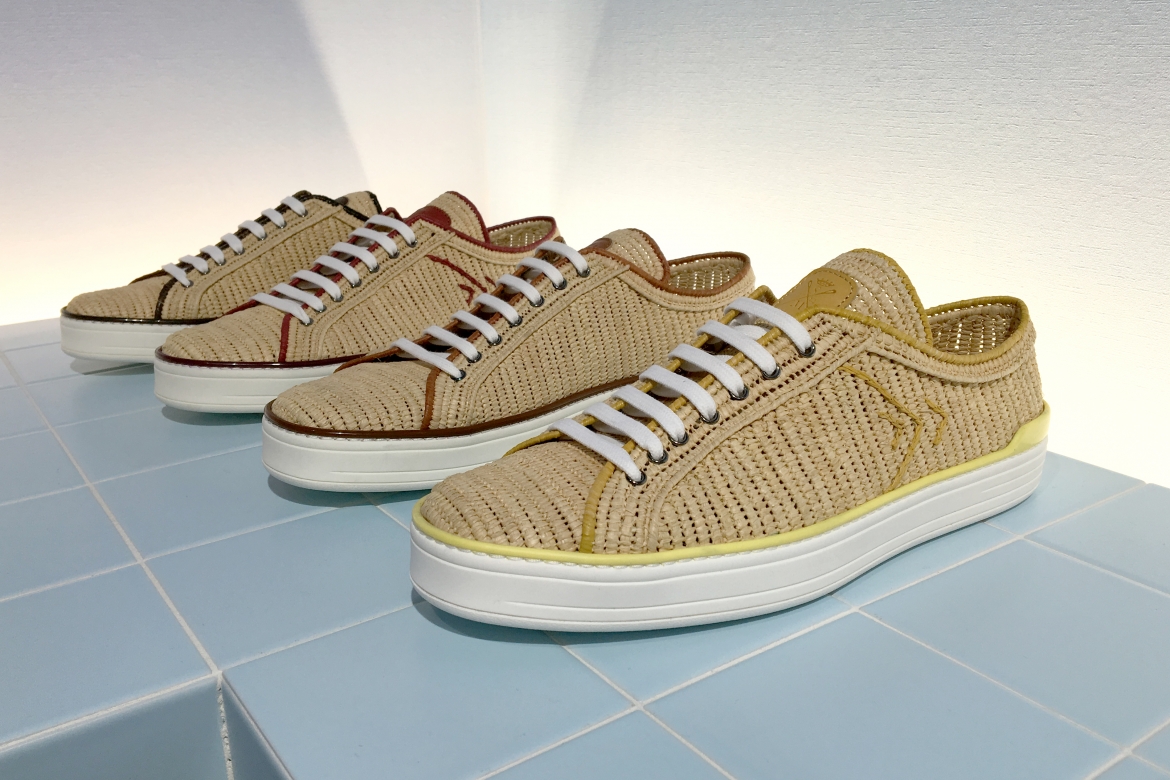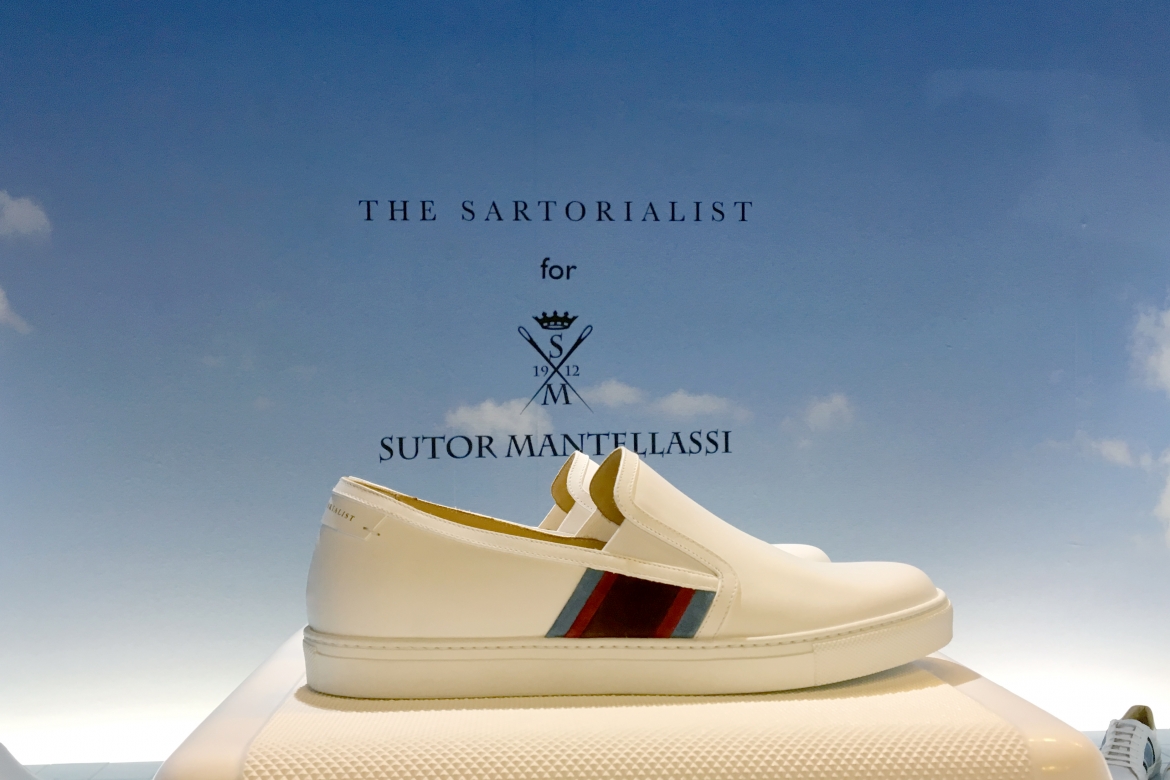 Tumi and their printed leather bags and backpacks, with a "streetwear" and elegant touch.
Patrizia Pepe displays some golden bomber jackets and leather blazers with rivets.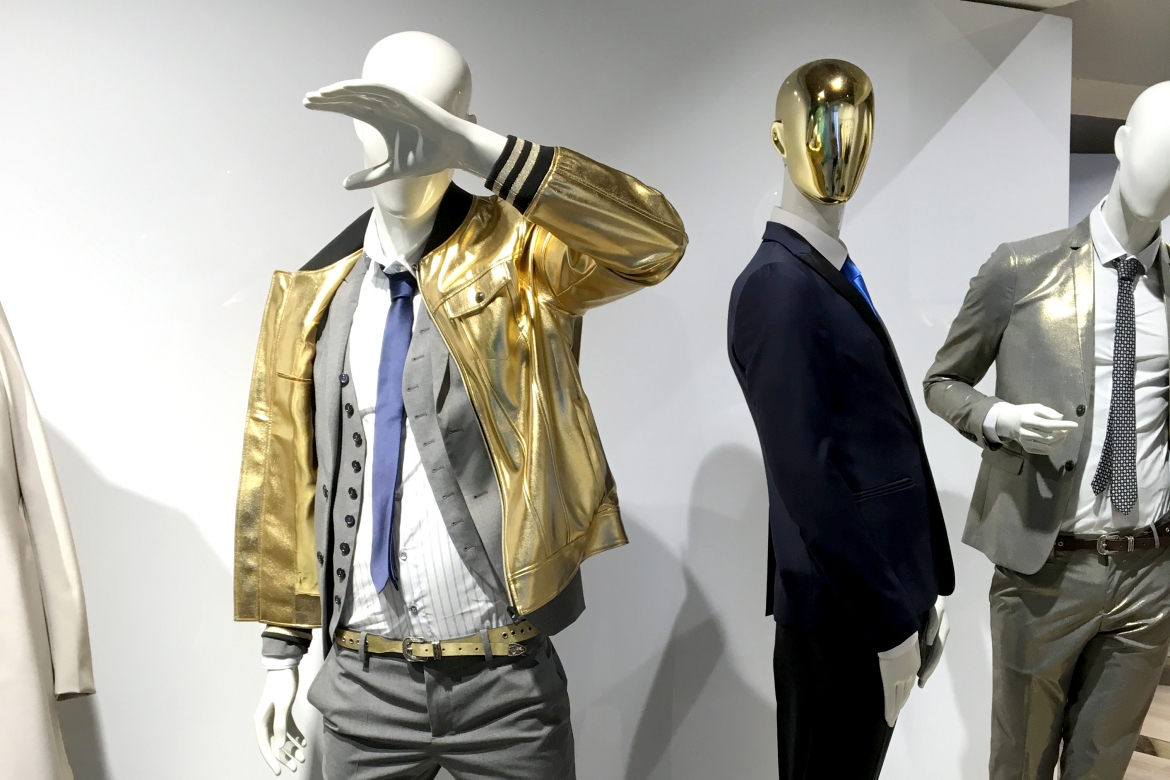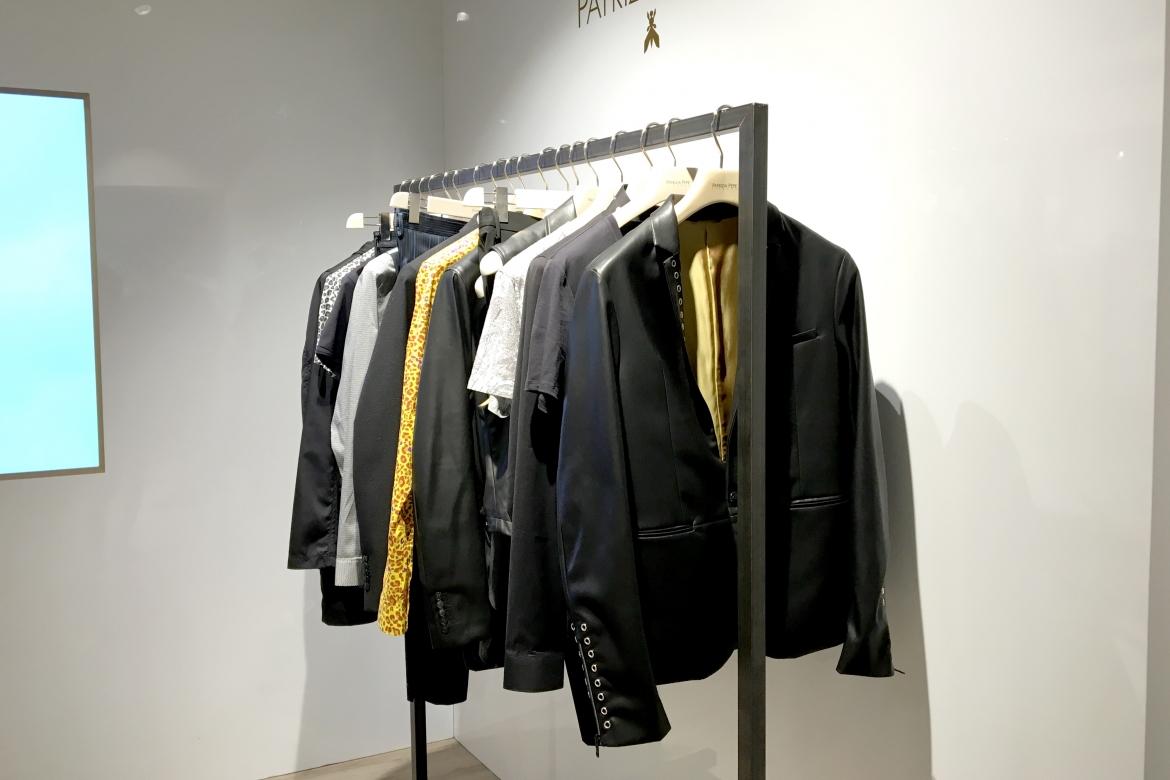 Oliver Sweeney, a well-established footwear British brand, has presented an interesting "Leather Tattoo" project: shoes are customized by tattoo technique.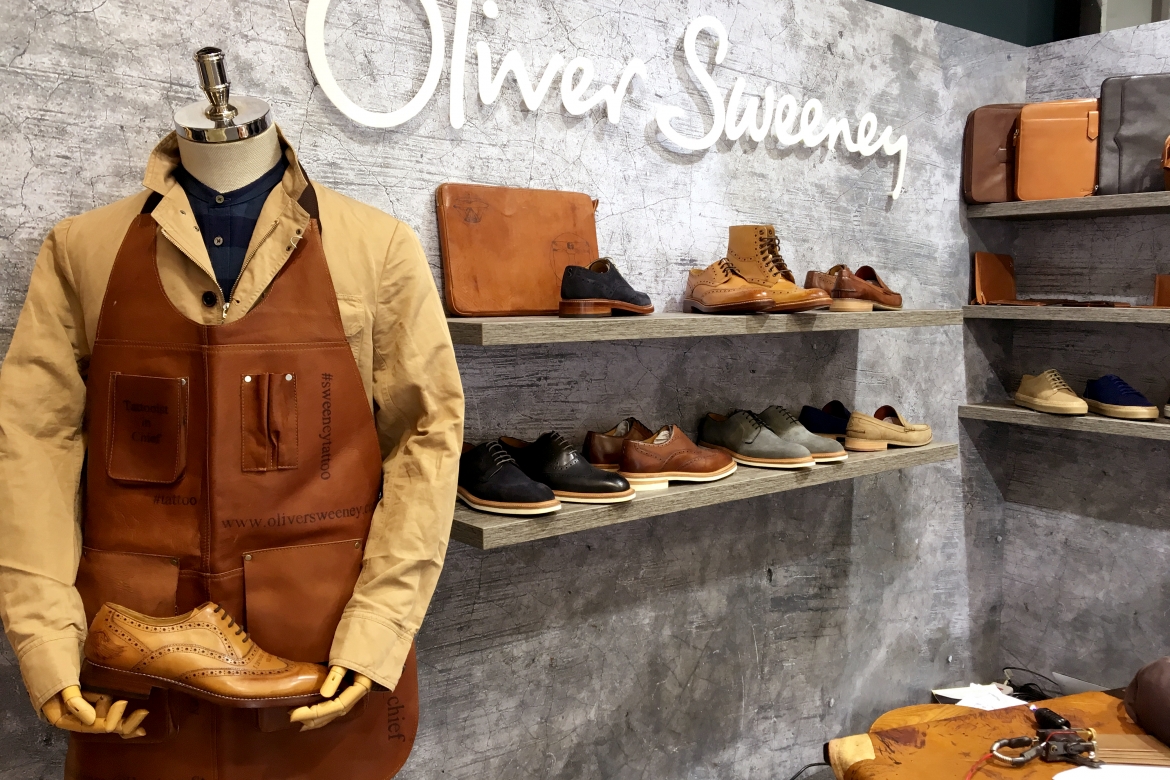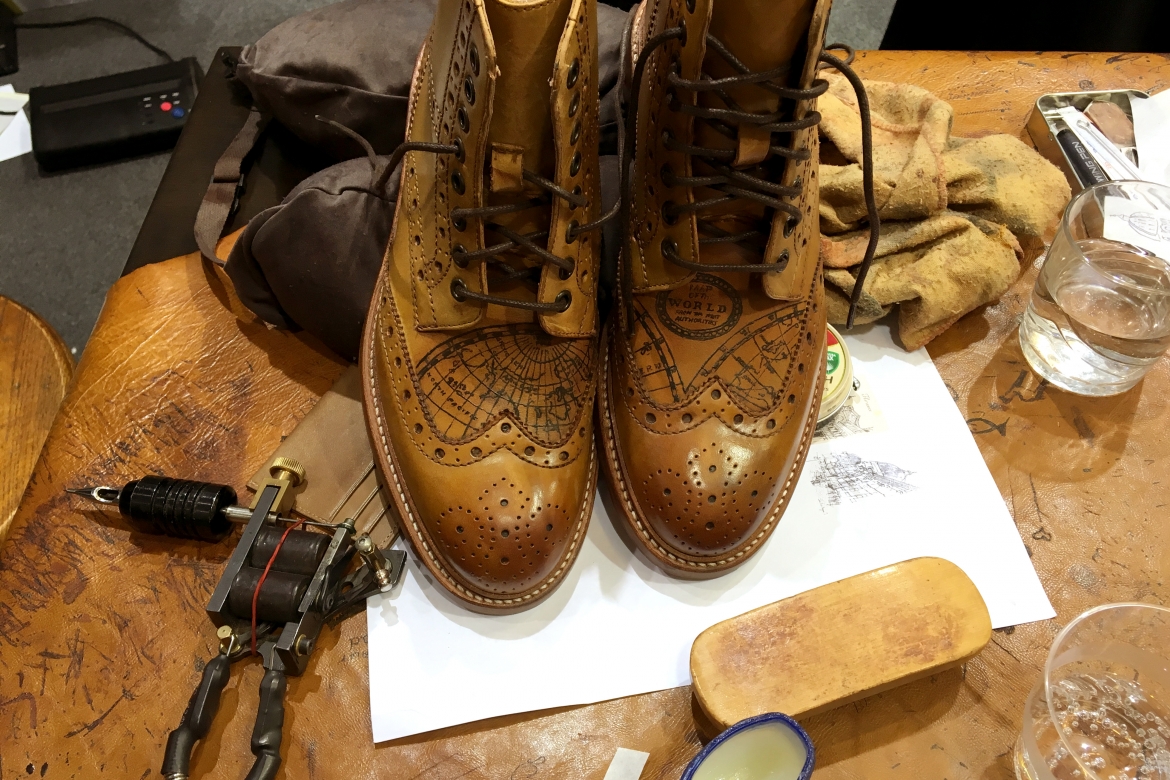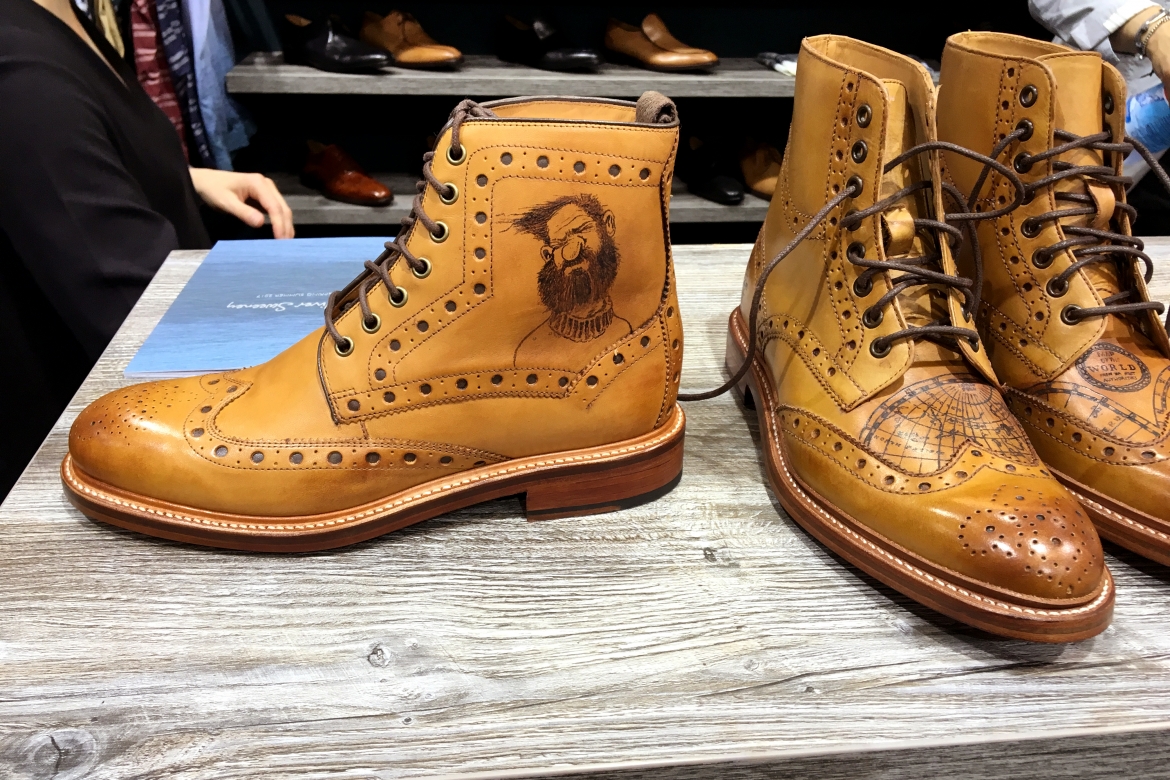 Minimalism and cutting precision distinguish Feit shoes (an American company founded by two Australian brothers), made of Italian vegetable leather.