Fuorisalone
Lineapelle at Fuorisalone.it: innovations and creativity. There we go with some highlights.
---
Would you like to customize your shoes? During the Milan design week, at Fuorisalone, Vibram Sole Factor helps you customize your shoes on their innovative lab on truck, where they attend to change your soles.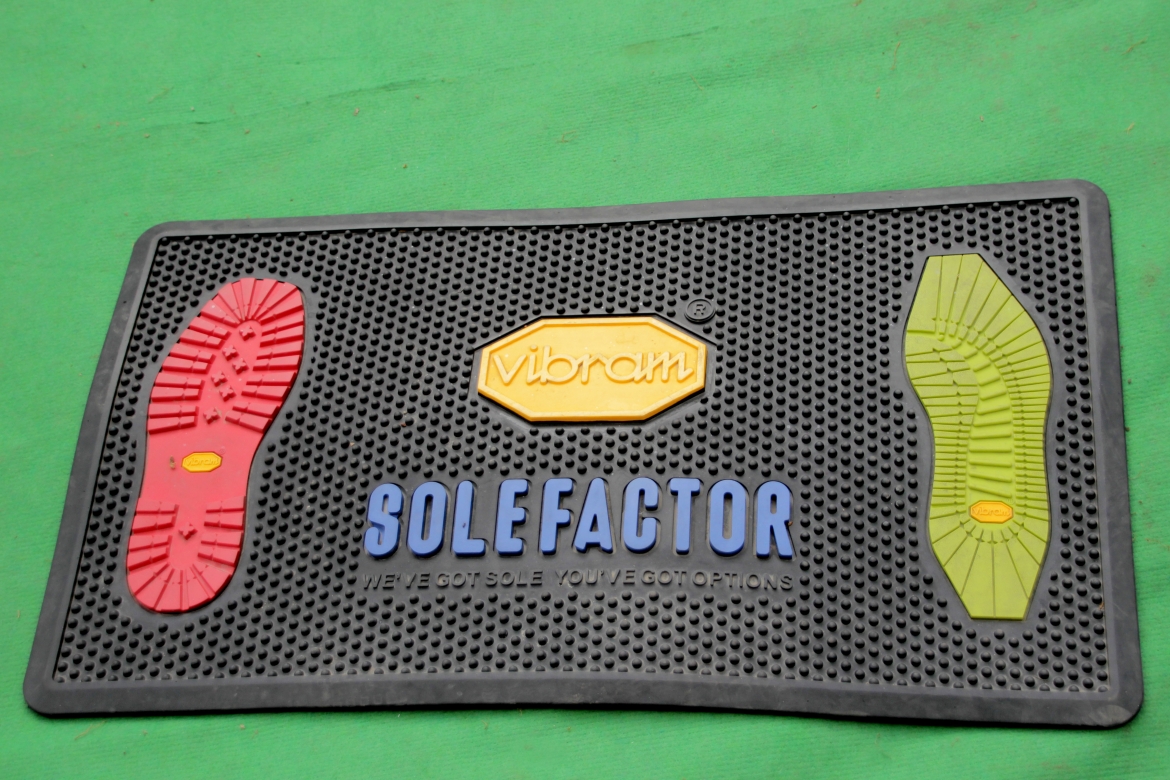 Lexus Design Award presents a number of interesting projects such as Shape Shifters by designer Angelene Laura Fenuta, creating dynamic garments through modular principles applied to textile design.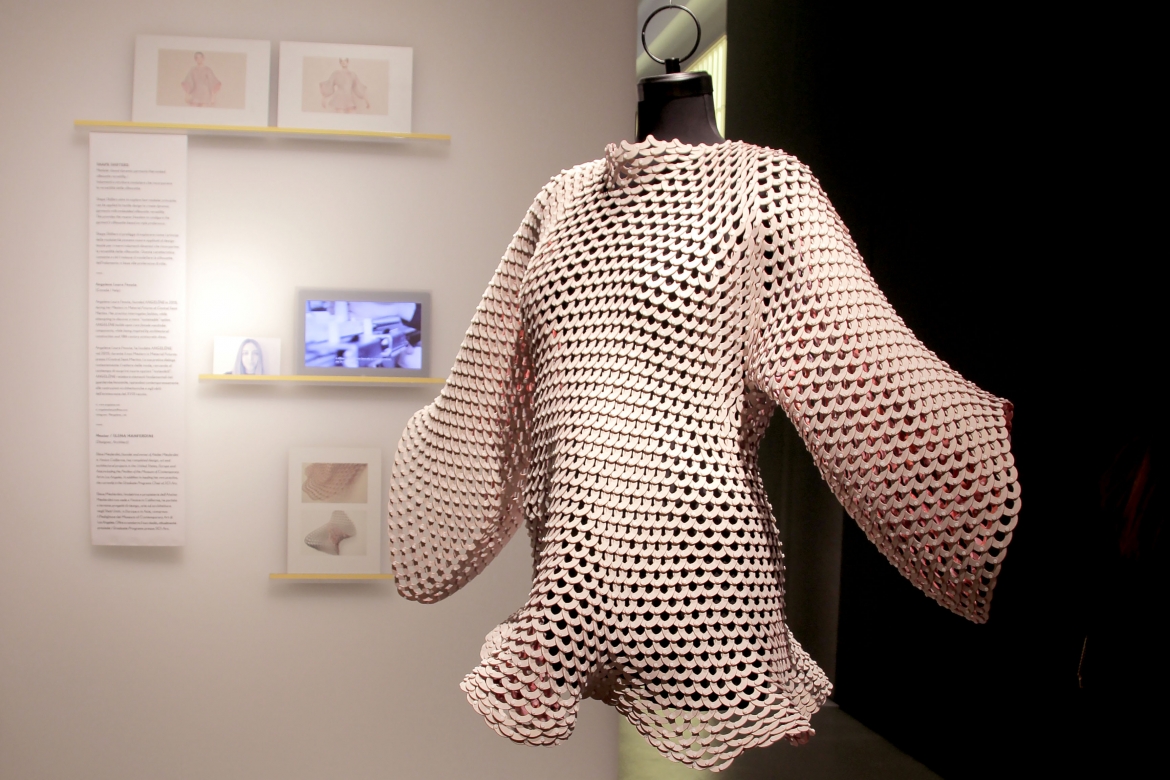 Stella Soomlais, designer from the Estonian Design House, presents an interesting business bag showing a nice combination of wood and leather.
Based in London, designer Candice Lau has created Kuku Big Bag. In her collection, she shows her craftsmanship in the traditional method of saddle stitching on veg- tanned leather. Don't miss her customized purses made at the moment in front of visitors.
METEOMORPHOSIS: a nice installation, made by GORE-TEX® Italia, through innovative technology and interactive combinations of light and colour projected on screen. Best technology to achieve waterproof fabric, both for shoes and clothes.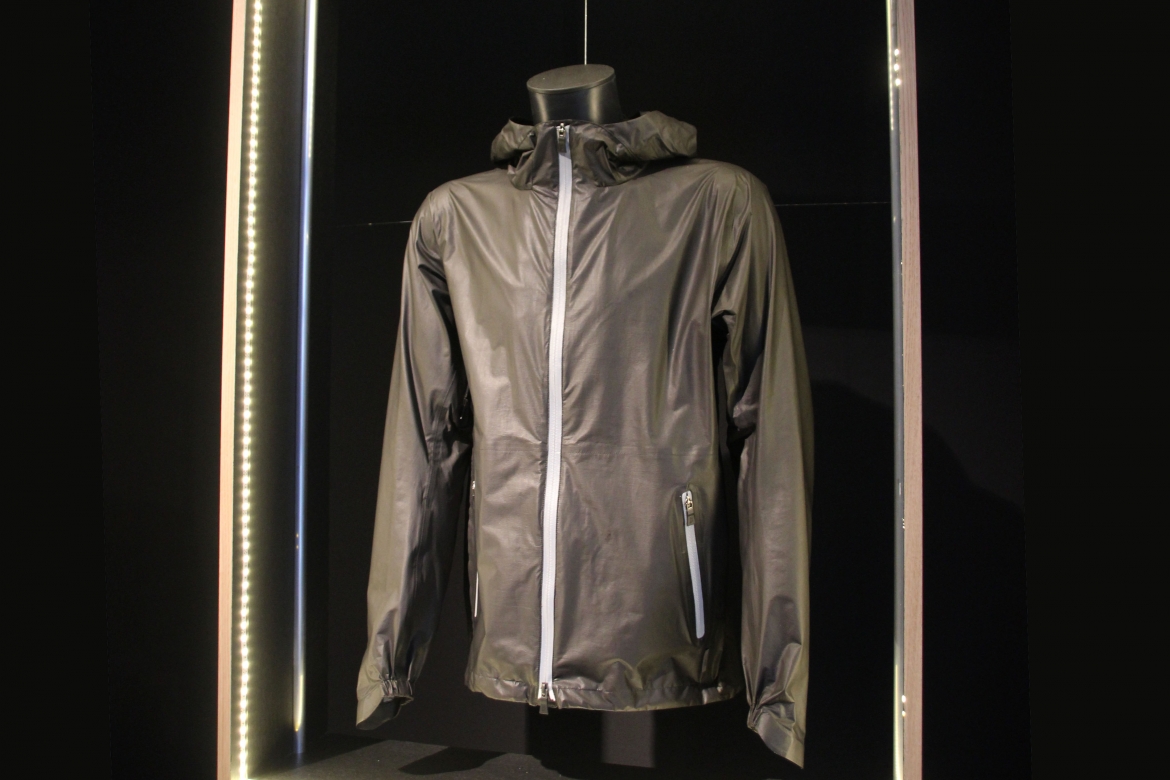 Nike Design presented a fantastic conceptual installation, "The Nature of Motion", showing the universe of development and creativity as they apply to sneakers through the concept of the moving body. Ten designers have contributed to this vision and interpretation based on a combination of concept, experiment, technology and functionality.
Studio Roex, a company based in Amsterdam, creates furniture design for everyday use. At Fuorisalone they presented Plumber's Piece, a beautiful vase made of leather and rubber.
Focus on Crjos Design Milan, and their special chairs: a two-tone leather chair, with a polished steel base, challenging the natural balance; and a wooden chair with a subtle curvature and a leather cushion. That's an example of true craftsmanship made in Italy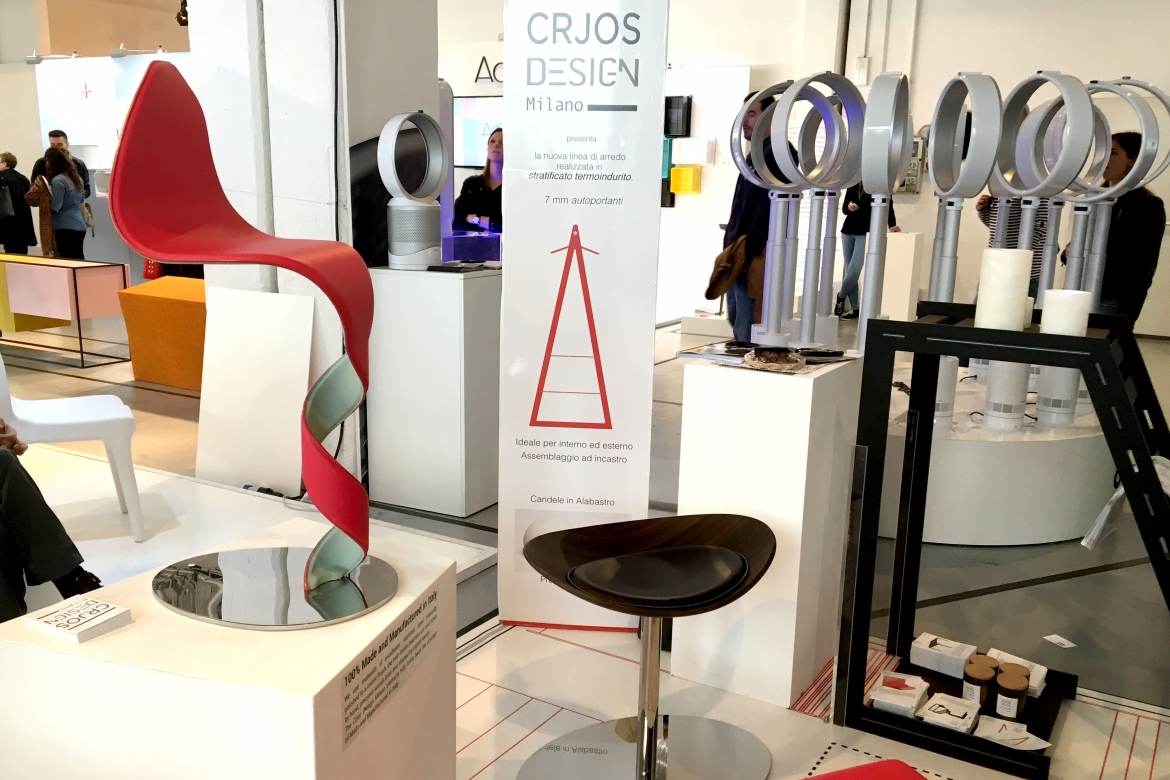 Designer Mathias Van de Walle presented some furniture items at the exhibition Belgium is Design: Belgian Matters. One of them is a charming handmade chair that has not lost the rustic appearance of wood and leather. Thinking in a different way of a hanging magazine rack with a wooden structure, covered with leather. The project has been developed by Mathias van de Walle and Ralph Baggaley.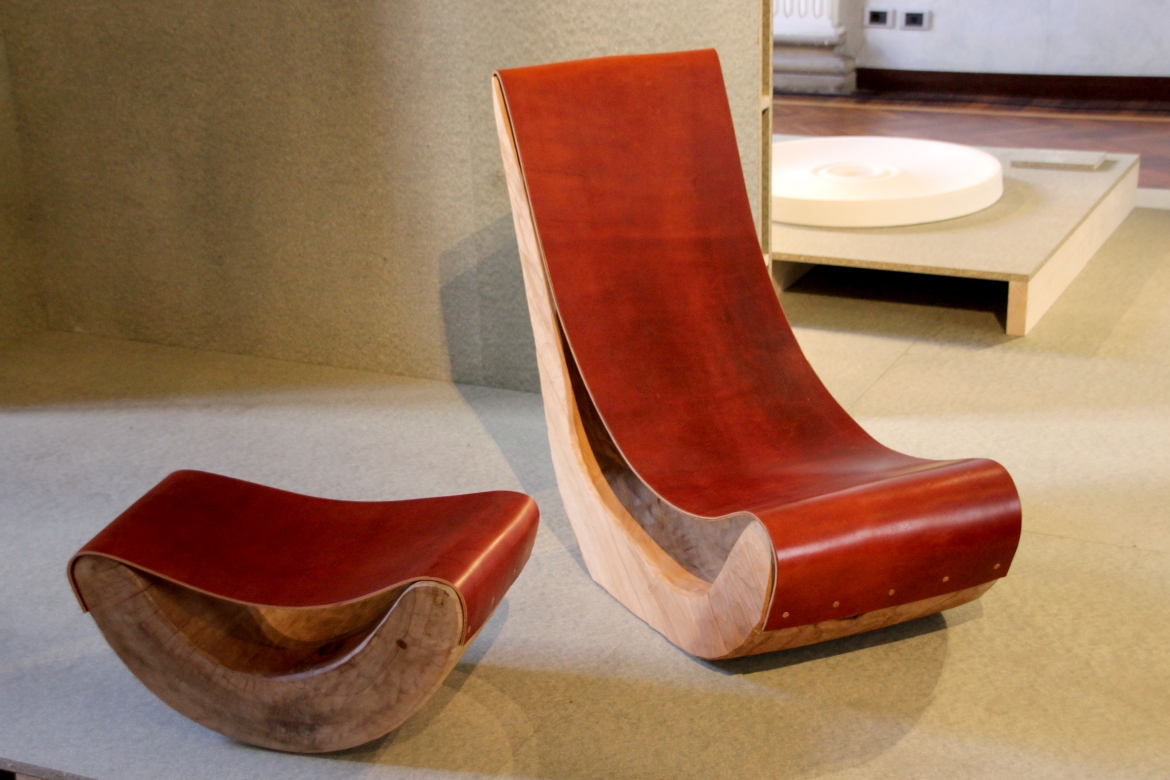 John A. Harris from London, a wood manufacturing specialist, presented this Lap Chair in shrunken bull hide leather and American black walnut, achieved with Bill Amberg Studio.
We invite you to discover Qapo from Antwerp and their beautiful works. Don't miss the white chair "Thelma & Louise" by designer Frank Ligthart, made with vubonite material and leather seat cushions, as well as the interesting collection of cushions, poufs and carpets, by Karen Gysbrechts, made with suede leather. Original mortise technique with no use of glue.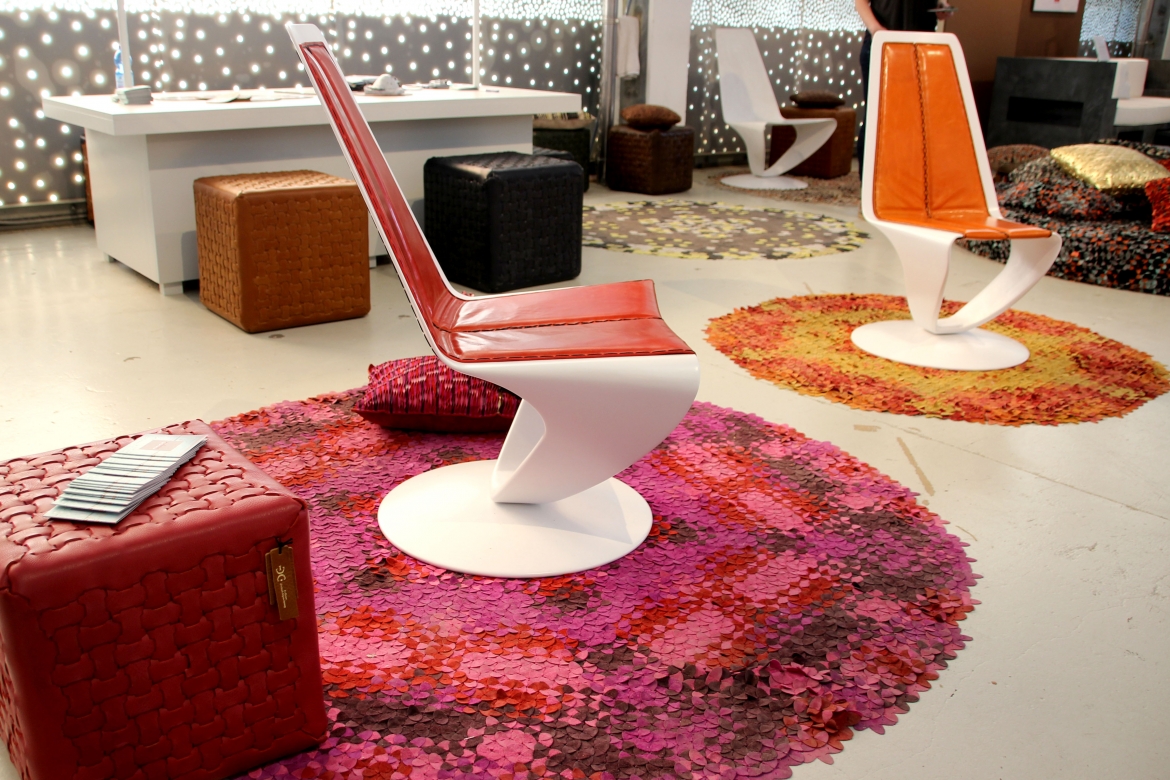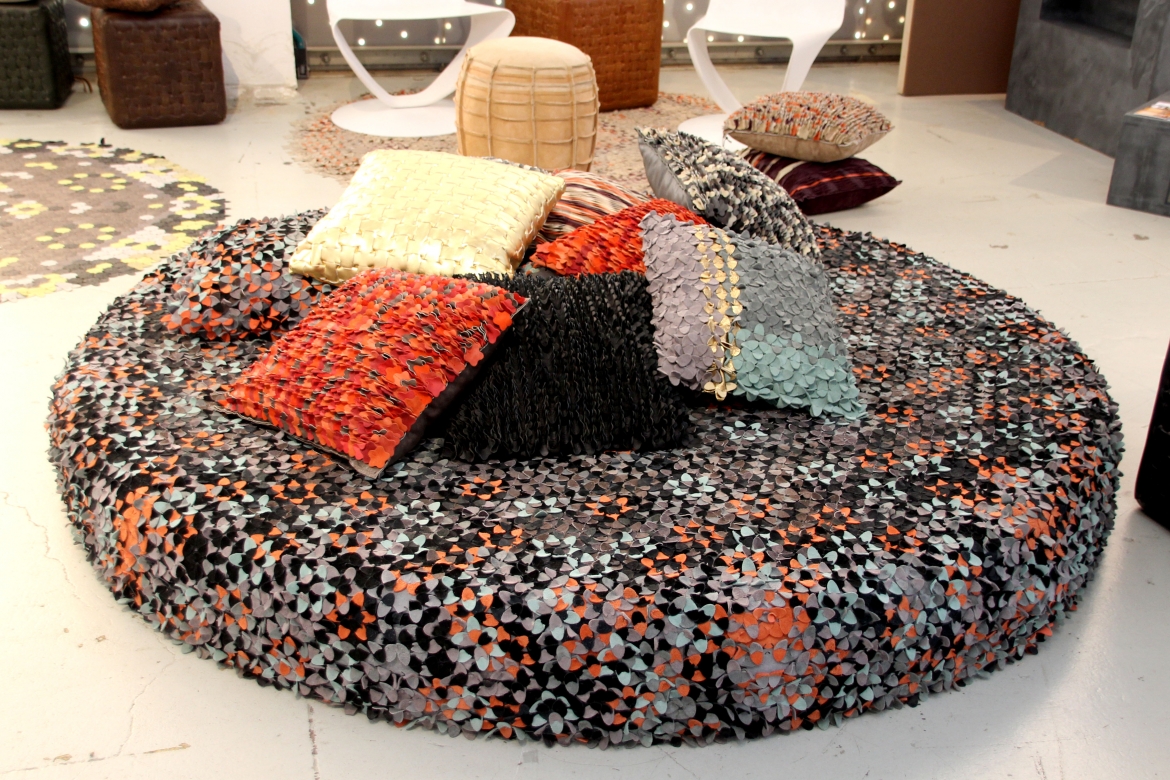 Nice leather cut chair showing an elegant 3D mesh pattern, designed by Castellani.it.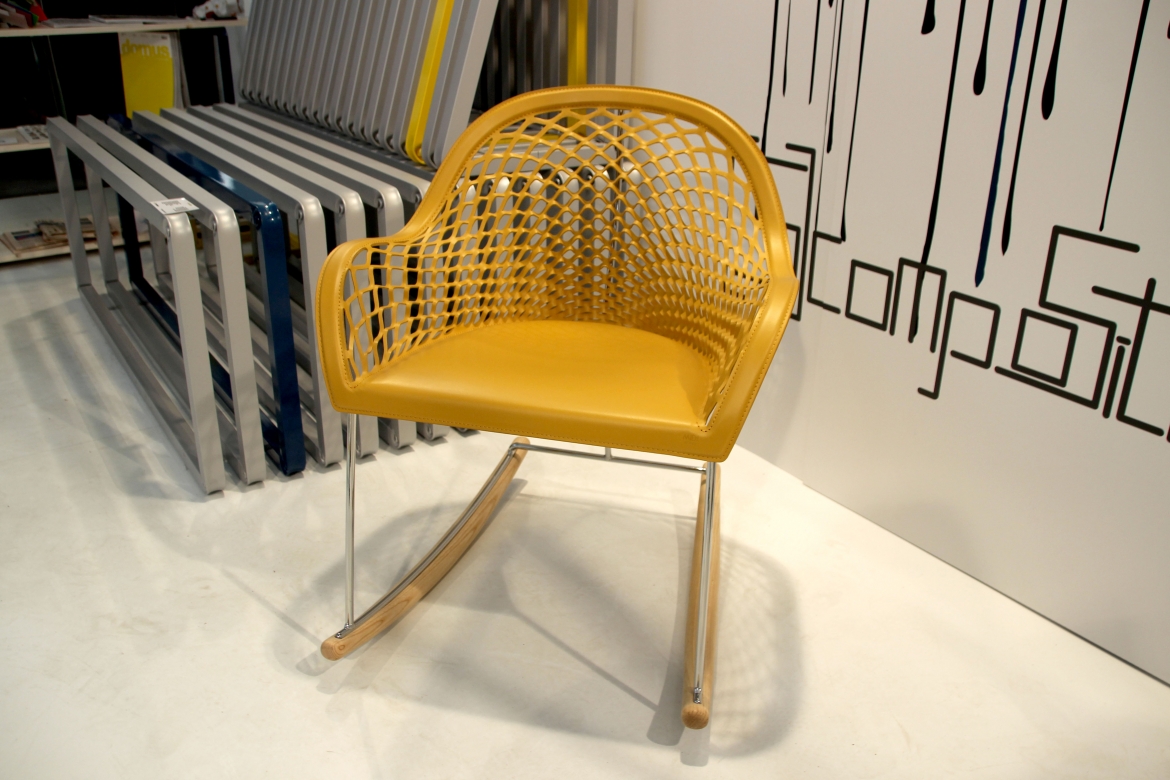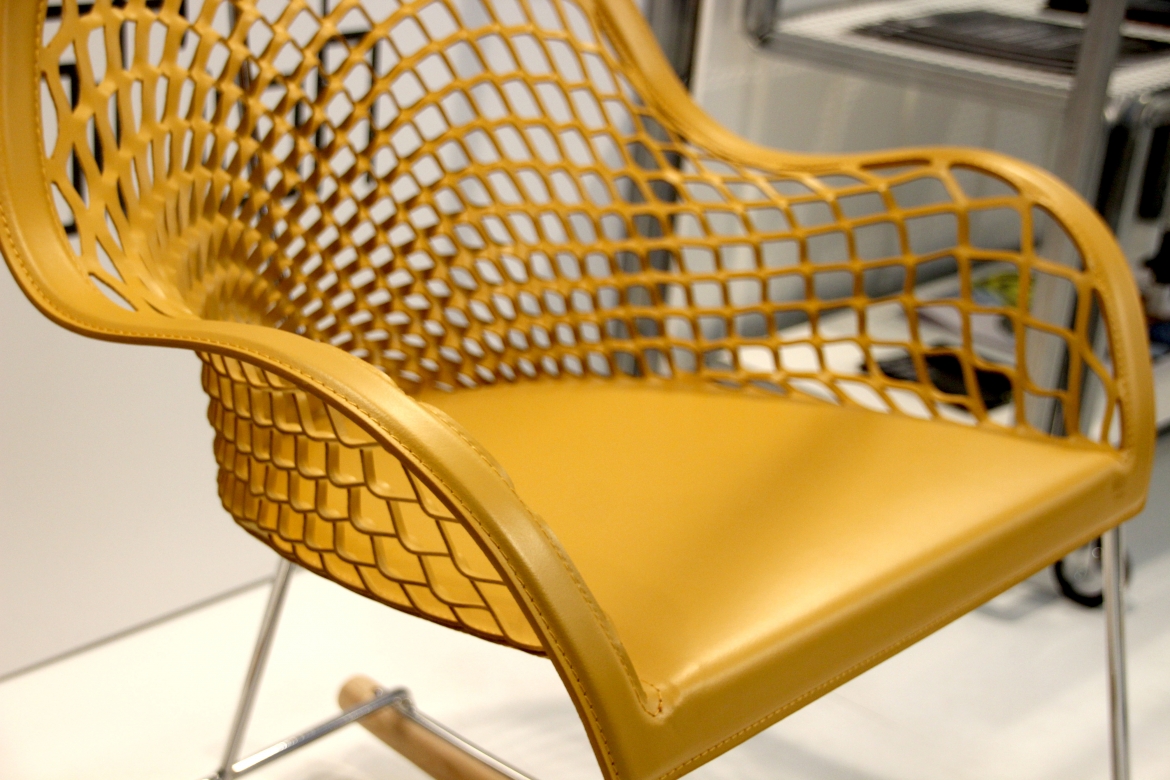 Enticing and surprising installation by Moooi, the Dutch furniture studio founded in 2001. Marcel Wanders shows his new and different approach to the classic leather Charleston Sofa, here shifted into a vertical posture. Maarten Bass presents his Smoke chair made with burned wood.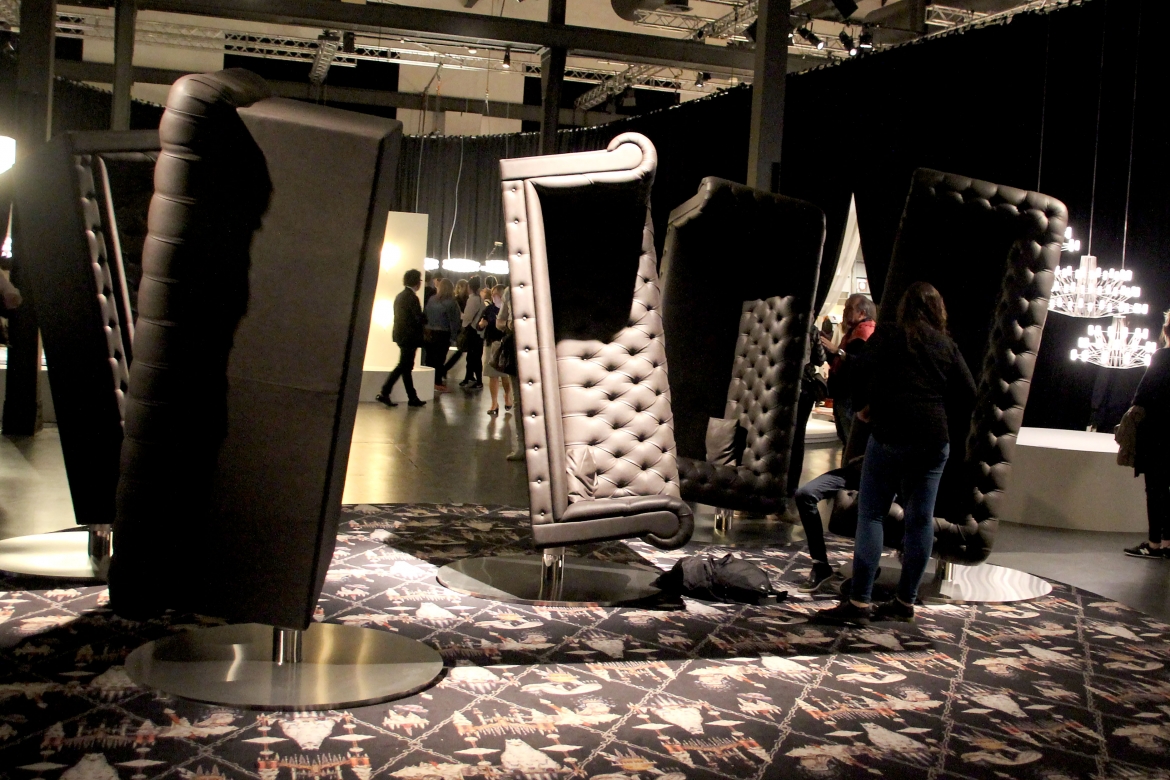 Armani Casa has created for the Salone del Mobile a green leather armchair and a red leather chair, with a clean and sophisticated design.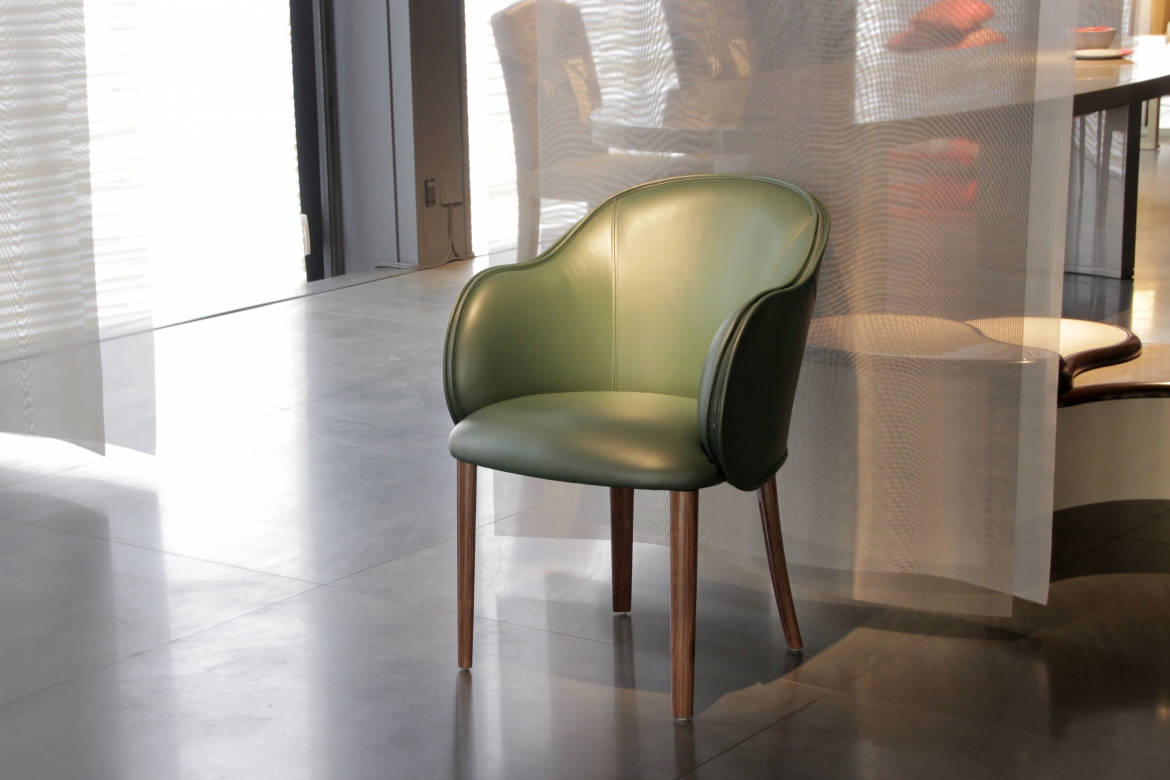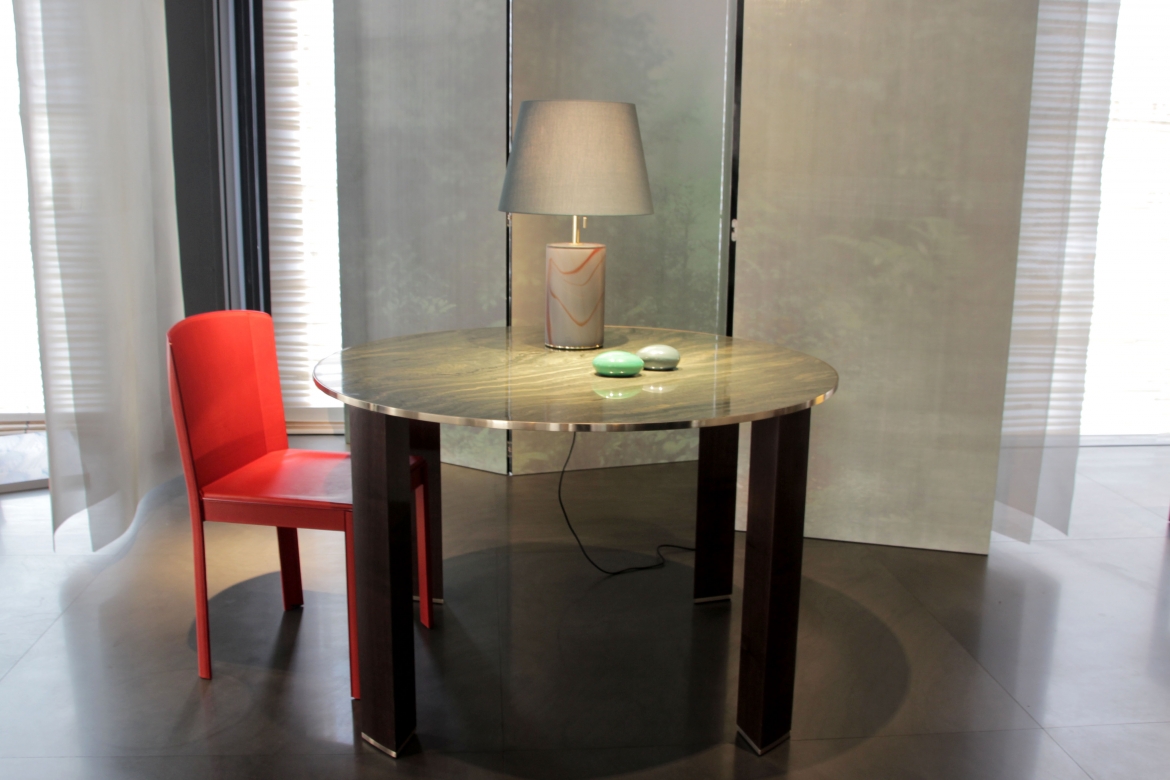 Nani: bench covered with salmon leather from eco-friendly organic farms, presented by Joa Herrenknecht Studio.